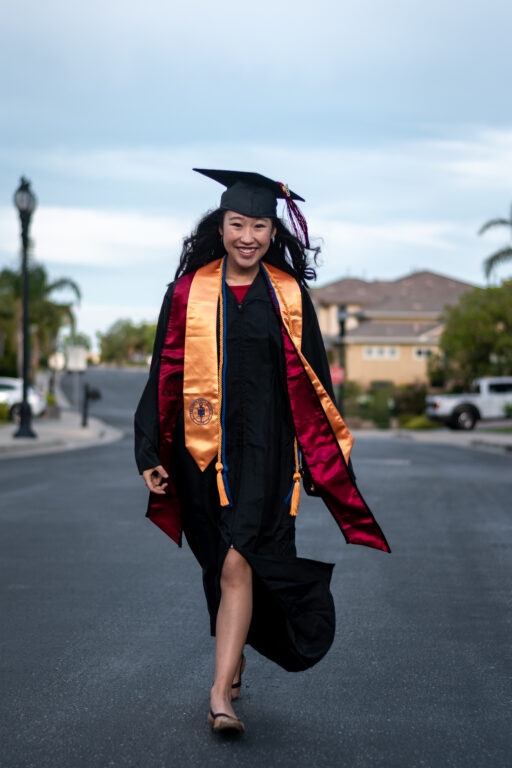 Faculty and students at Los Angeles Pierce College, along with the rest of the Los Angeles Community College District, are gearing up for a Virtual Recognition Ceremony for the first time in history.
Although this has left many students frustrated that they can't culminate their achievements on stage, the Pierce College community is trying to look on the bright side.
Pierce College president Alexis Montevirgen said via virtual interview that he wants to be clear by no means are they trying to replace the actual experience of the graduation ceremony, but rather that Pierce is trying to still commemorate the achievements of the students who have worked hard.
"All of our graduates will be invited back to a face-to-face commencement, which looks like it might be around this time next year," Montevirgen said. "We know that that's a long time, which is why we wanted to have something now."
Montevirgen acknowledged this isn't what people had envisioned, but they are hoping that it is still something that people can celebrate and enjoy.
"I really do believe that this graduating class is the most prepared and what we need right now in the world," Montevirgen said. "I feel here at Pierce we prepare our students not just academically, but to be civil in society, ask courageous questions and to be understanding and see where people are coming from."
Sociology professor James McKeever said this graduating class has gained much love and respect from him.
"It makes me sad that we have to do it this way, but this group of graduates should be so proud of themselves for finishing under such horrible conditions," McKeever said. "Truly a magnificent feat by some truly extraordinary students."
ASO president Vivian Yee said in a text that she is really looking forward to our first ever virtual recognition ceremony and hope all of you can join in the experience.
"A few months ago, no one could ever have imagined what we're all having to go through right now," Yee wrote. "We're all trying to make the best of everything and sometimes it's hard. But I really appreciate that Pierce is doing everything they can to give us graduates as close to a real celebration as possible."
Communications professor Robert Loy wrote via email that although he is saddened that we're not holding an on-campus commencement ceremony, he is still really excited for the virtual graduation.
"Commencement is one of my favorite days at Pierce College because we have the opportunity to show up for our students," Loy wrote. "It's a day where faculty and staff get to dress up in our cap and gowns, rooting for students on stage, and continuing the tradition of ringing a cowbell for them!"
The ceremony will be held on June 9 at 6 p.m., and you can access it through Pierce's Facebook live site and Pierce's YouTube site.