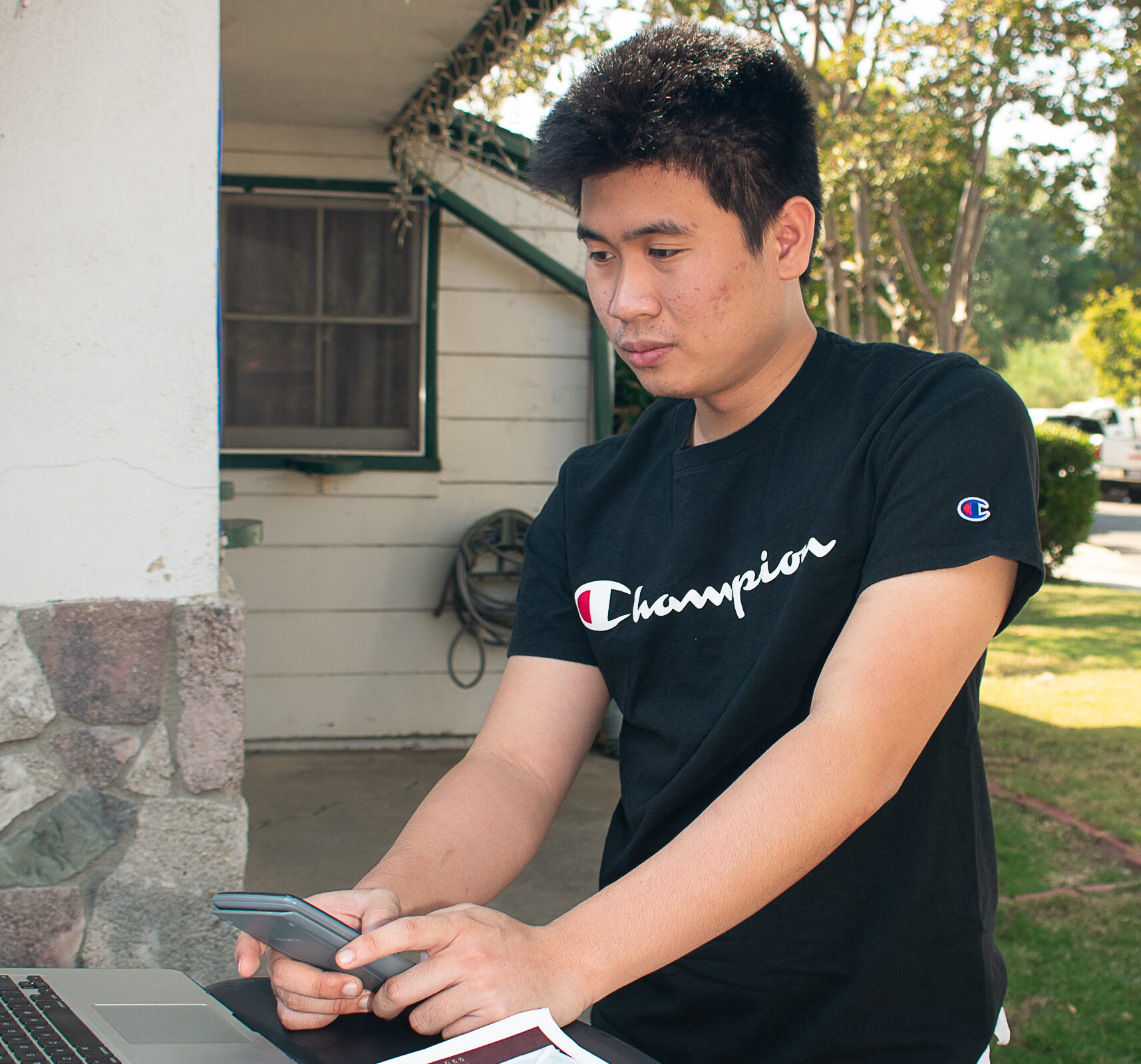 The news of the transition online was a sigh of relief for many, but not for international students who are at risk of losing their student visa.
Pierce College's International Student Services (ISS) helped welcome international students to the campus by assisting with academic, employment and F-1 status advisement through counseling and workshops.
When classes went remote, Director of International Student Services Abigail Watson assisted students with the abrupt transition.
"When the online change occurred, many students were scared about losing their status," Watson said. "Others were worried about maintaining their grades. International students must still maintain a full-course load of 12 units during the pandemic."
Some of the requirements international students have to maintain their F-1 status include having a valid passport, being enrolled in 12 units with only three units allowed online per semester and attending the school listed on their I-20 Certificate of Eligibility.
"It is my job to help the students understand the federal regulations and rules that come along with obtaining their F-1 Student Visa and help them to maintain their F-1 student status while here in the United States and attending Pierce College," Donna Covarrubias, F-1 advisor and 15 year veteran at the ISS, said.
While some international students had to return to their home countries because they were unable to meet those qualifications, Watson said they're allowed to maintain their international student status and continue taking online classes at Pierce.
However, economic burdens have put a strain on international students, causing some to withdraw from school.
"Like many families, their parents have not been able to work since the start of the pandemic," Watson said. "Some students are also struggling with homesickness and loneliness. Most of our students have decided to stay in the U.S. while taking online courses, and many of these students are away from their families."
Lorenzo Mangantulao, peer mentor and international student from Cauayan City in the Philippines, said ISS has been helpful during the online transition despite finding it more difficult compared to in-person classes.
"Some classes are really hard to learn online. It is frustrating, in a way that some stuff is longer and confusing," Mangantulao said. "I still like the old fashioned way of learning. It's more intimate and the connection with the professor and to the materials is better."