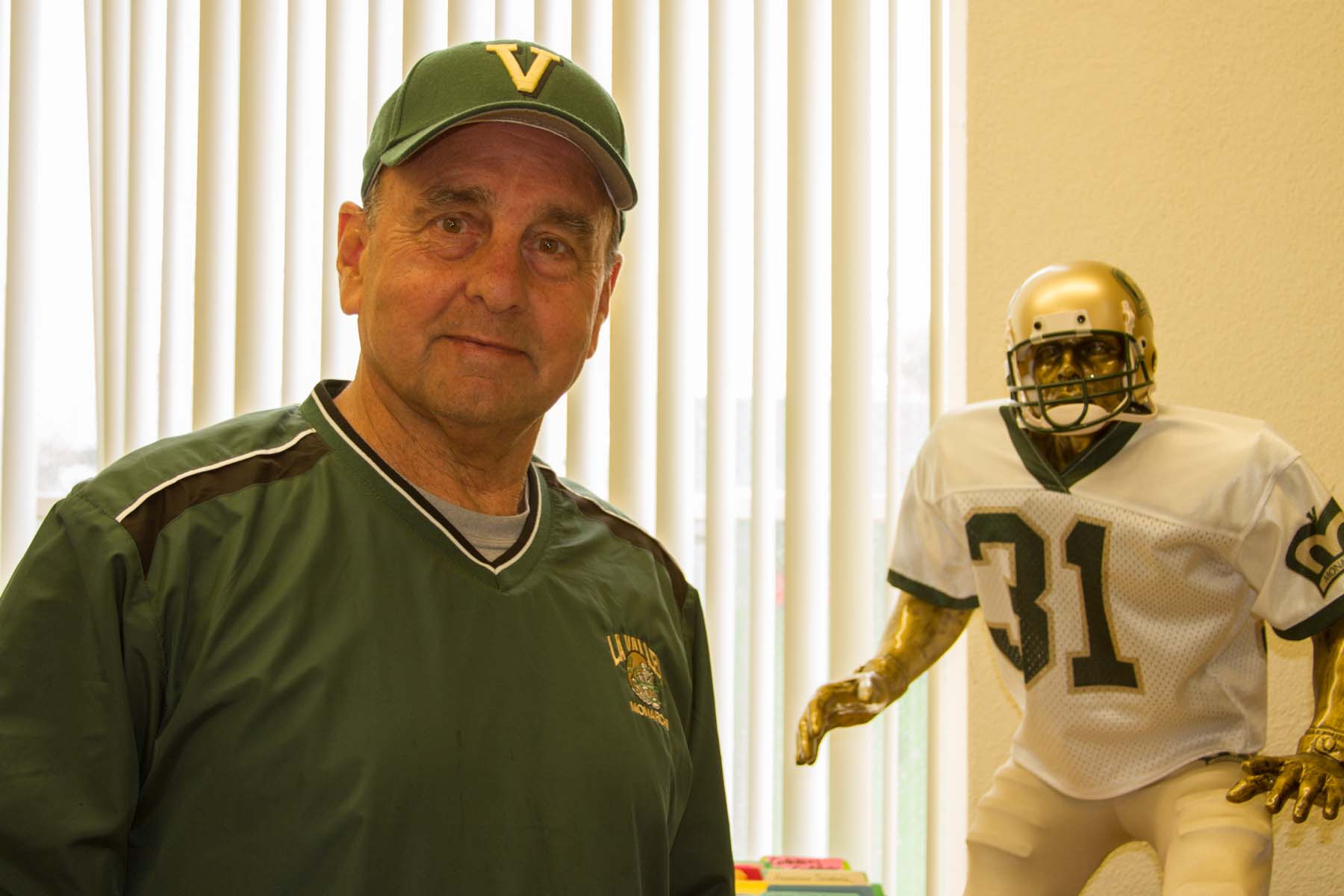 Former Pierce College coach and two-time Hall of Famer Jim Fenwick died Feb. 17 after battling with multiple health issues which included leukemia. 
Fenwick was head coach of the school's football team from 1981 to 1986. The 1984 team, which had former NFL quarterback Erik Kramer on the roster, went undefeated.
The 1984 team also went into the college's 2012 Hall of Fame with Fenwick as coach. He would eventually go in individually two years later. 
Former Athletic Director Bob Lofrano who started the hall of fame said Fenwick was a good man.
"He really served the [San Fernando] Valley as a whole since he was here and at LA Valley both as a coach and administrator," Lofrano said. "He will be surely missed by all who knew him, including myself."
Lofrano said Fenwick was the type of person to be easygoing.
"Football coaches tend to have an edge to them, but in his case, he was a well-rounded individual," Lofrano said. "We got the opportunity to attend meetings together when we were both athletic directors. We would work together on a constant basis."
Fenwick retired as athletic director from LA Valley College in Dec. 2020.
Lofrano previously said that even though Fenwick was at Valley, his roots are from Pierce.
Fenwick helped Susan Armenta when she was named interim athletic director two years ago.
In an email, she mentioned the impact Fenwick had in athletics.
"He was a great motivator and contributor to any program that he was involved in, whether at Cal State Northridge, Pierce, or at Valley. Our condolences go out to his family and anyone that was impacted by him," Armenta wrote.
Pierce head football coach James Sims said Fenwick was always welcoming. 
"He was a good guy. He was really helpful, loved football and the programs. I remember seeing him in his cart at Valley and Fenwick was really nice and courteous when we showed up," Sims said.