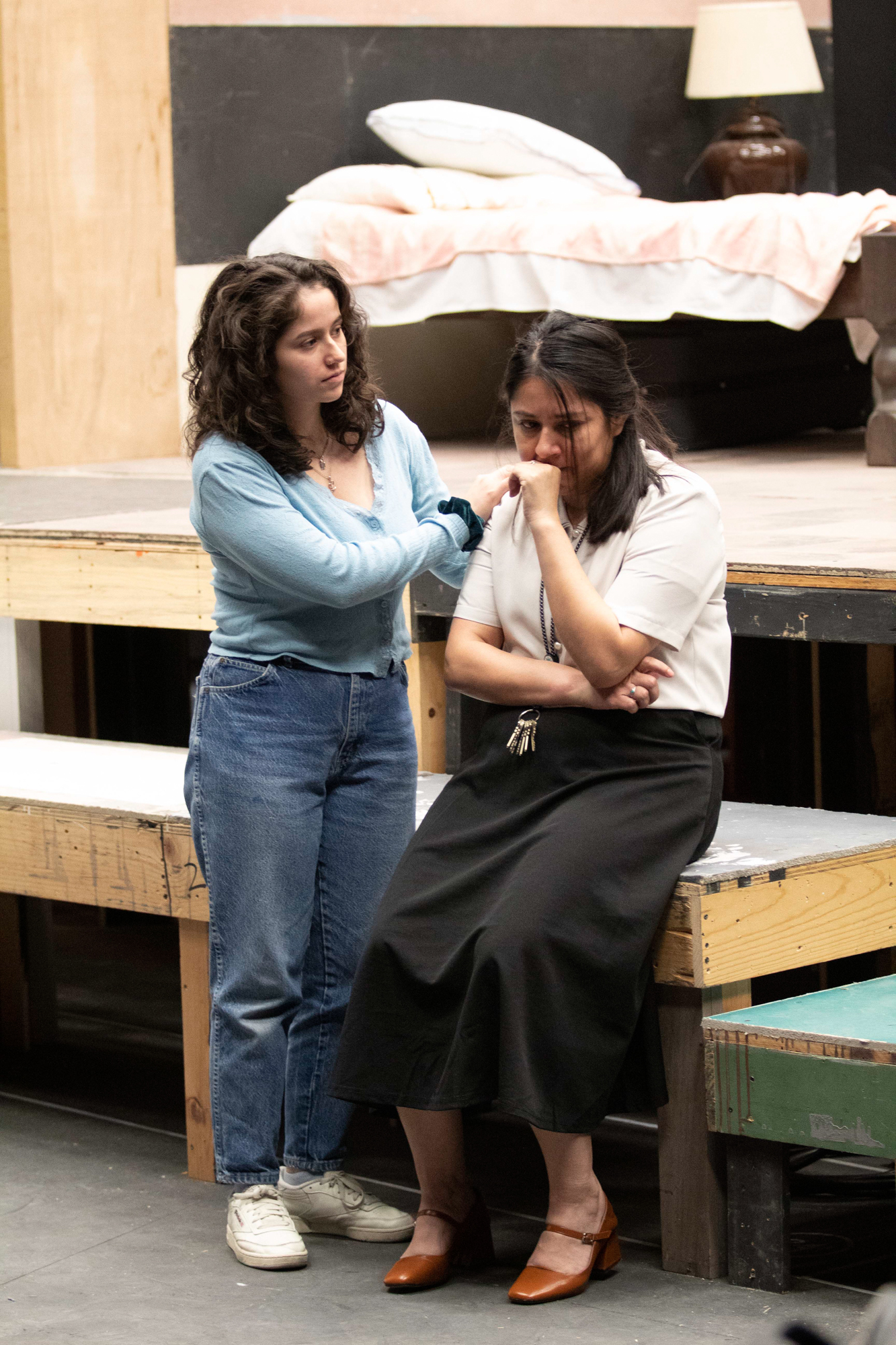 Characters traditionally overlooked will be in the spotlight of the Pierce College Theatre Department's performance of playwright Tanya Saracho's "El Nogalar."
"El Nogalar," which means pecan orchard, is a contemporary drama taking place in present day Northern Mexico and follows the story of a mother and her two daughters, their maid and a worker on their land. 
They are faced with the possibility of losing to the Mexican cartel their legacy that was built by a generation of women. 
Director of "El Nogalar" Christian Barillas said he's excited to see Latin America represented on stage. 
"We're used to plays that take place in New York, period pieces in England, Chekhovian Russia," Barillas said. "It's not often that you see an American play that has bilingual elements that takes place in the country of the Northern part of Mexico. It's not the kind of thing we see in the theater, so I'm excited to hopefully create a world that feels new and welcoming and also dangerous for audiences."
Barillas said that he is enjoying the work he's doing for the play and with everyone involved with the project.
"It's been great, it's been positive and everybody's encouraging, committed and pitching in to get this going," Barillas said. 
Barillas said that he felt a connection to the story because of his personal ties to the culture.
"Being from Latin America, I have a good grasp of the sort of harsh realities that the play navigates," Barillas said. "I had been wanting to work with Pierce's [Performing Arts] Department for a long time, so it felt like the stars aligned and it was a great opportunity for everyone."
Barillas shares his experience with the cast while putting the production together. And what he wants the audience to consume from the play. 
"Witnessing how positive, committed and enthusiastic all the actors are has been really energizing seeing everybody grow into their parts," Barillas said. "It's not easy material so when you see somebody clicking into a certain moment more deeply or defining a relationship a little bit more specifically in rewarding."
Yvonne Caro-Caro, who plays Maite, the mother, is confronted with losing everything her family has worked hard for. 
"I am the woman who loses it all but I am full of life, past and memories. It's a beautiful full part, it's a great role to play," Caro-Caro said. 
Caro-Caro said she shares qualities with Maite which help her deliver the best version of the  character. 
"Just like this character brings her history to this world, right now she has such a deep relationship with this space, I feel like I bring that too from my life, from my family. I'm Puerto Rican, I bring Puerto Rico with me, I bring the Latin culture with me," Caro-Caro said. 
Dunia, a maid, played by Amy Solano is the optimistic dreamer, who through trial and triumph keeps a sense of humor and doesn't let the world around her become a distraction. 
"I think her role is important because she is the dreamer and is always looking forward to the better things in life in spite of the situation she's in," Solano said. 
Solano describes the similarities and values she and her character Dunia share and how "El Nogalar" being a representation of the Latin community is important for viewers within that community to experience a show that's relatable in some way. 
"I think the way that we're similar is in a societal way with lower income and dealing with financial security," Solano said. "Even my family was homeless at one point when I was growing up. I still managed to be motivated and encouraged to want to move ahead in life and not allow those circumstances to hold me down."
Guillermo Lopez, played by Alejandro Balderas, plays a prominent role in "El Nogalar." He is the peacemaker stuck between the light and dark side of this dangerous cartel takeover. 
"He is a businessman who is caught between two worlds of a group of people who aren't updated where their home town has gone and dealing with the cartel trying to monopolize the entire city that they live in," Balderas said. "He's trying to find a way to make sure that his people aren't losing lands unwillingly while keeping the cartel happy."
Balderas said he works on his character development by rooting it in the story. 
"We know the importance of telling something like this," Balderas said. "When I can, I'm just dissecting the script and trying to get into the mind of my character and just see the world the way he does."
Solano said seeing a variety of characters of other nationalities on stage. 
"I also think it's a big deal for Spanish speakers or people with darker skin to actually watch a show with people that look like them and speak the same language as them, I think that's very powerful to be able to see that," Solano said. 
The play will be performing from March 25-April 3, 2022, in the Dow Arena Theater at Pierce.
Tickets are available online at brownpapertickets.com