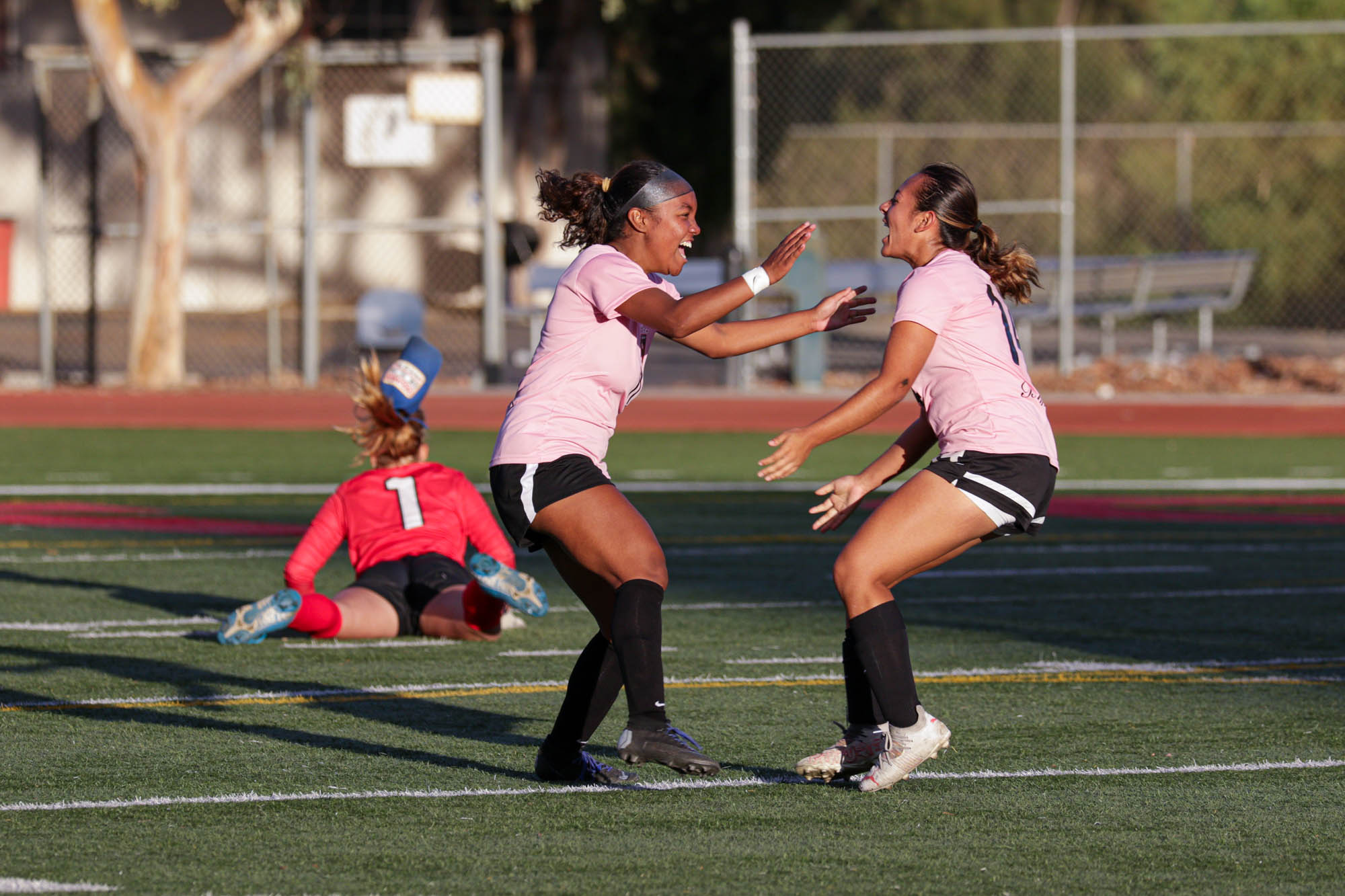 There is a first time for everything.
For the Athletics Department, it is no exception.  
Brahmas forward Kiara Washington became the first Pierce College athlete to achieve the first team All-American Award. 
"It was definitely a big accomplishment for me," Washington said. "When I got there to receive the award in Kansas City, I was really nervous, but I felt excited."  
The award was given to Washington during the United Soccer Coaches Convention that took place in January.
Head soccer coach Adolfo Perez said that Washington is the first Pierce athlete in 20 years to have accomplished something to this degree. He also said Washington's hard work from last season had paid off. 
"She has a tremendous amount of speed and plays with a lot of desire," Perez said. "She's very good around the goal and she never gives up."  
Goalkeeper Joanna Cerda said that Washington is an important player to the team and motivates everyone. 
"I think she's a good asset to the team as she brings a lot of enthusiasm and energy," Cerda said. "Seeing her be a good player makes you want to be a good player too."  
Prior to receiving the award, Washington was named the All-Conference Offensive Player of the Year by the Western State Conference for being . Additionally, she and four of her teammates have made the first team All-Conference. 
Washington led the Brahmas last season with 21 goals and 45 points. She also created the most chances with 69 shots out of which 49 were on goal.
Two members who have made it to the first team All-Conference, forward and midfielder Alexandra Meza and defender Natalia Puccio said that Washington deserved her recognition.  
"I think it's amazing that she's the player that gets to represent [Pierce]," Meza said, "I think she continues to be a great competitive player and that motivates the rest of us."   
Washington said that the key to her achievements has always been staying grounded and true to herself. 
"I just told myself to stay humble and do what I want to make me happy," Washington said. "I feel like I have a lot of expectations, being named an All-American, but I'm not going to let it get to me. I'm just going to keep playing my game."