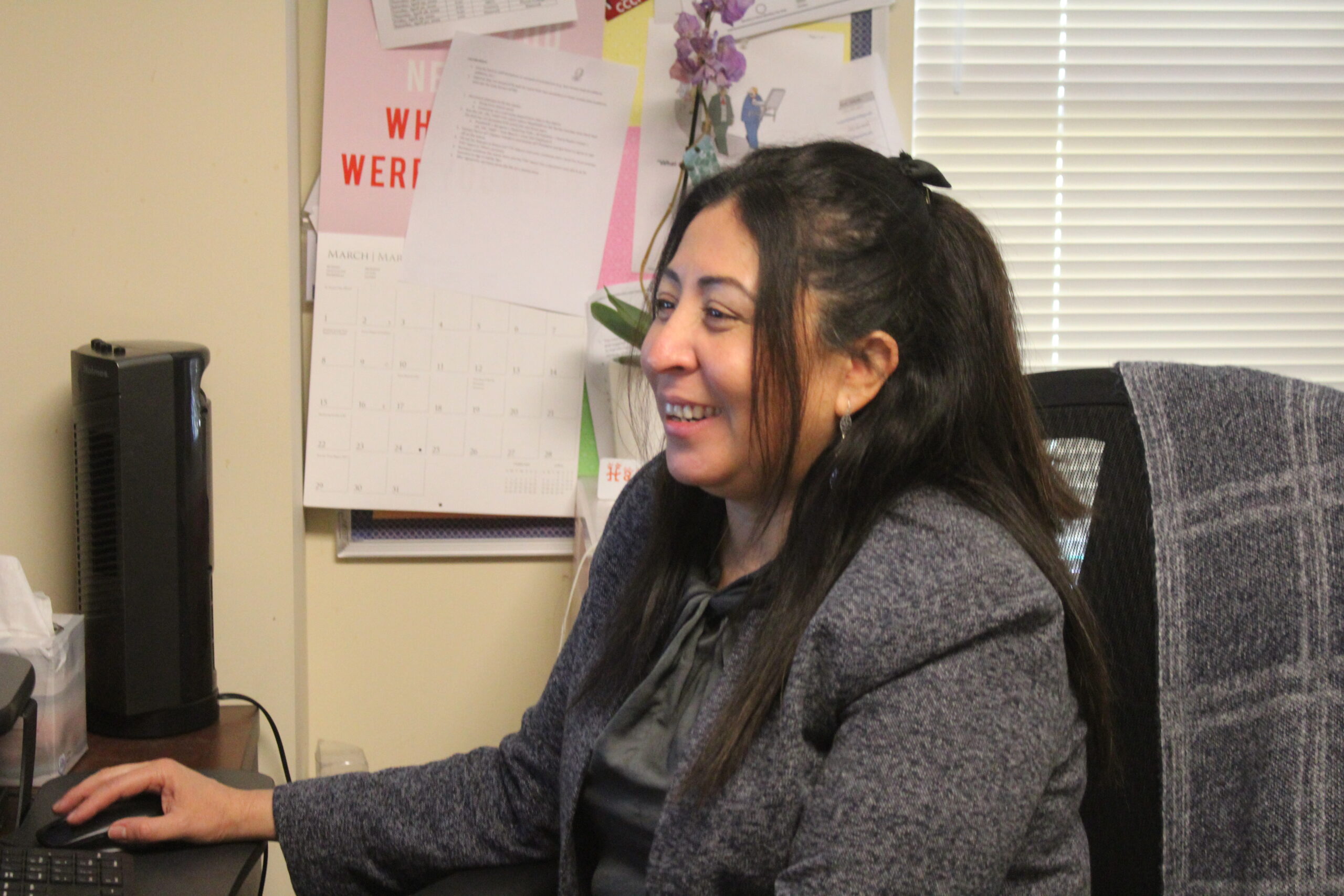 On Jan. 10, Claudia Velasco was appointed as the Acting Dean of Student Services at Los Angeles Pierce College.
Being appointed on Jan. 10 as the Los Angeles Pierce College Acting Dean of Student Services is not the only uphill battle Claudia Velasco has faced.
As a young adult, Velasco immigrated from El Salvador and saw education as a way to provide a better future for her two kids.
"I truly believe that education eradicates poverty," Velasco said. 
At Santa Monica College, Velasco set on a path of pursuing higher education while helping students in her role at the Student Services Department at West Los Angeles College. While originally having difficulty adjusting to the education system in the US, Velasco worked while attending Santa Monica College.
"I was working and raising my kids at the same time, and I did horribly at Santa Monica College that I ended up dropping out," Velasco said.
This did not seem to stifle her drive for education. 
She began attending West Los Angeles College where the smaller campus let her focus on becoming more serious about her studies. While she continued doing work-study at West Los Angeles College, the original goal was to get a degree in paralegal and work in immigration. 
However, this soon changed. 
"As I started as a student worker, I began helping students and liked what I was doing," Velasco said. "I realized I could do a career in education, helping others that were struggling, especially single parents."
Velasco is serving as the Director of CalWorks, in addition to her new title. As the Acting Dean of Student Services, Velasco oversees the Health Center, Athletics, Disabled Students Program & Services (DSPS), and deals with grade grievances at Pierce. 
Velasco stepped into the role of the Acting Dean to fill in a vacancy created by the departure of the previous Dean, Genice Sarcedo-Magruder.
While Velasco wasn't originally interested in pursuing a career in education, her experience in business and management made her an excellent choice for the position.
This pattern of pursuing higher education while helping others continued as Velasco went on to study at Pepperdine University, receiving her Ed.D. in Organizational Leadership. Afterward, she went to California State University in Los Angeles, majoring in Business administration with an option in Management. 
Mary Anne Gavarra-Oh spoke on their history together which started at West LA College. 
"I've worked with Claudia for 15 years," Gavarra-Oh said, "I've been to all her graduations."
Having both worked as Directors of CalWorks at one point or another, Gavarra-Oh and Velasco highlighted the importance of providing resources for students.
Speaking to the skills and experience that make Velasco an ideal fit, Gavarra-Oh listed off a number of important qualities.
"She knows how to get things done," Gavarra-Oh said. "She's very deadline oriented. She knows what's important. She will do anything to get her students to succeed."
Financial Aid Director Anafe Robinson said the importance of working as a team is paramount for student success. 
"It is a team effort and it's also a coordination of resources," Robinson said. "I still need to coordinate with all the different areas, not just within Student Services, but even the academic side or the administrative side."