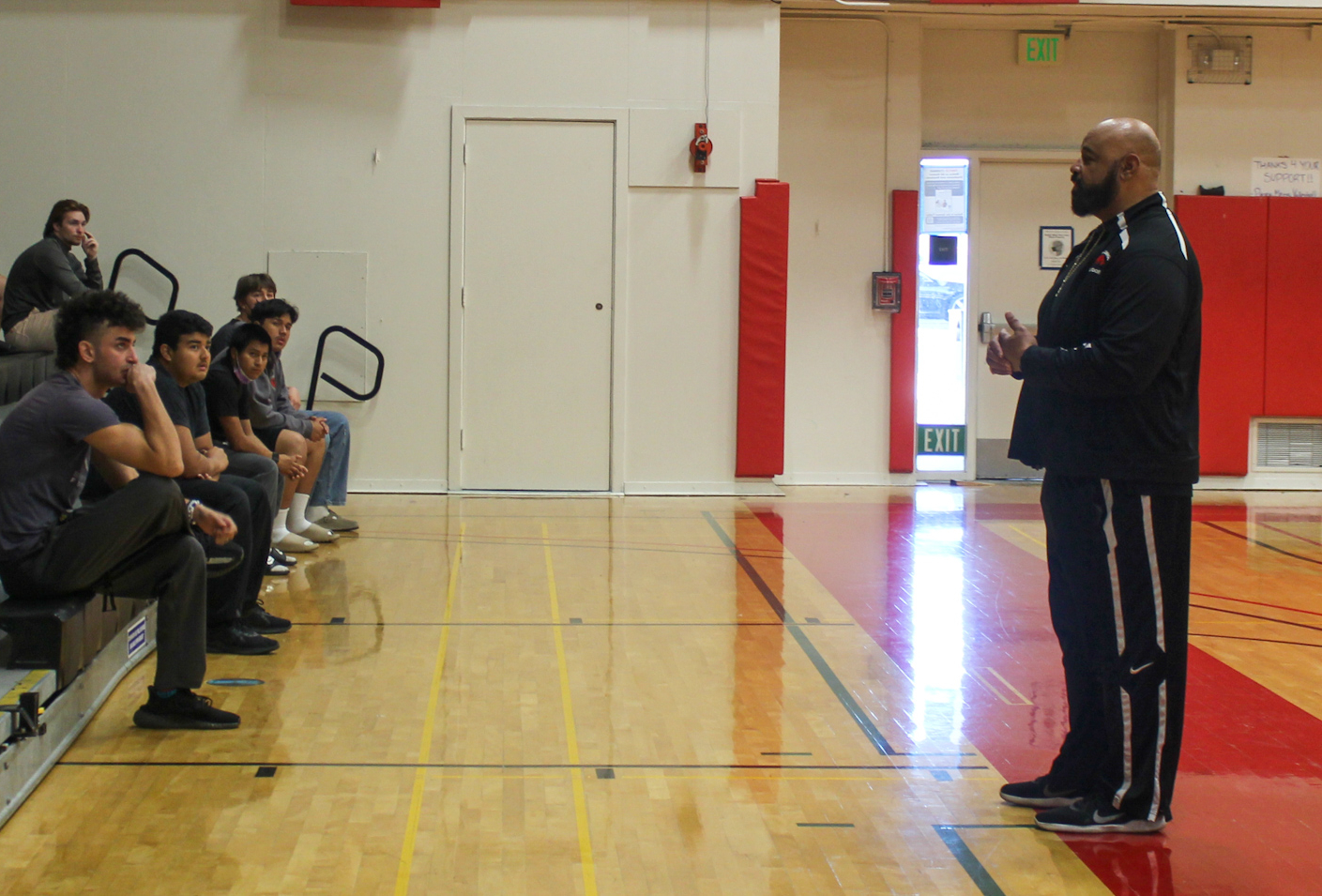 After a rough 2021 season, it's back to the drawing board for the Pierce College  football program.
On Saturday, March 26, the football program hosted a prospect event, which had aspiring and returning athletes from all over California.
The event also took the future football players on a tour of the campus, where the athletes got to visit places such as the Fitness Center, where they will be working out and training for future games, the Financial Aid Office, the Learning Crossroads building and finally, the stadium that serves as their future staging grounds.
Pierce wide receiver Parker Pelletier said that last year wasn't all that bad, despite the team going 0-10.
"We all know (last year) wasn't good. But, what made the program good last year was that we had a lot of returning players," Pelletier said. "You could say we got the experience, but that hard time honestly brought us closer together. It brought us to become better men and better leaders which gave us pause about the season."
Pelletier added, "So, you could say how bad the last season was 'cause of record or how many players we had, but, the struggles helped to make us better people and better players in general, which will make this year as good as it's going to be." 
Some players come from out-of-state, such as wide receiver TeNorris Merkel, who thinks that the welcoming nature of the coaches and peers will certainly help put the Brahmas back in competition.
"I just moved out here from Kentucky and looked for schools, looked into the records, and ended up taking a shot," Merkel said. "Since I've been here, I felt welcomed. They took me in."
Merkel added, "When I got here, the recruiting process was nothing crazy. They talked to me and let me know what it is and what the goal is. I loved it. It hit the spot, like, that's what made me commit and want to come here. Coach [James] Sims is really looking out for us as players and not as a win/loss record."
Merkel also approves of Sims' methods of FootBrahma revitalization.
"Sims hired a really great coaching staff. All his coaches are nice and willing to learn with you and teach us as well. It's just about trusting the process. As long as everyone comes together and everything works out, I see us doing big things this season," Merkel said.
 Sims feels confident that the football team can be saved as long as people come and put in the effort and ultimately, stay.
"I say those that stay will be champions. You know, the ones that come in as freshmen and stay with us for two years, by the second year, if not the first year, they'll see a difference," Sims said.