The Los Angeles Sheriff's County Department (LASD) hosted an active shooter training at Pierce College early Thursday morning, after a two-year hiatus.
The COVID-19 pandemic and the restrictions that followed prevented the Sheriff's department from hosting such exercises.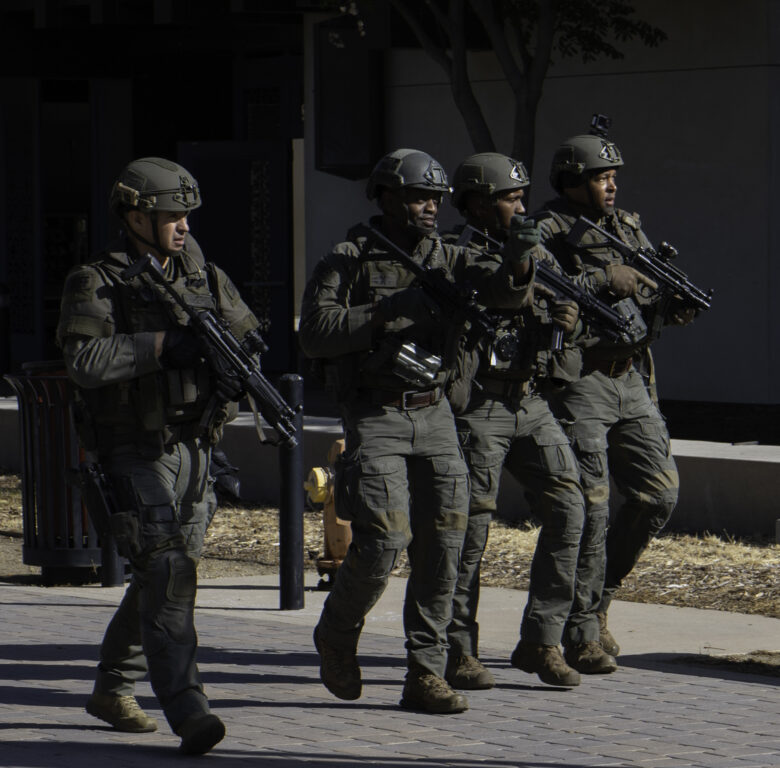 The event consisted of electronic simulations, in which the participants were placed into a real-life scenario of hostile situations and an enactment of an active shooter, where deputies and the Special Weapons And Tactics (SWAT) team entered the Library's premises through police vehicles and a helicopter.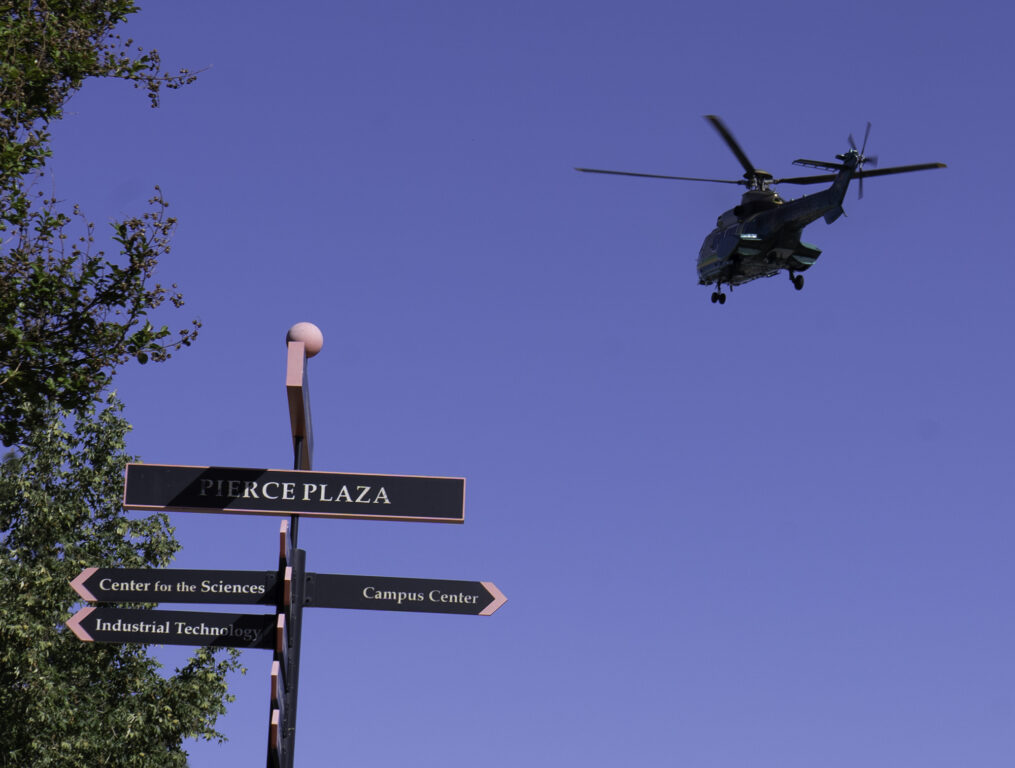 CEO and Founder of Secure Measures Dave Weiner, who was in control of one of the simulators, shared that with active shooter situations, analyzing the situation to de-escalate is key.
"Obviously, if you're going up to an active shooter, you're not going to pull out your pepper spray," Weiner said. "It's about making sure that you're using the appropriate tools for the appropriate situation. Different tools for different types of scenarios." 
Weiner later added that his company has worked with grade schools and other universities to identify abnormal behavior such as unusual or direct threats on social media.
Deputy Sheriff Mike Sampson, who also helped conduct the simulations with Weiner, shared how well-prepared LASD is for situations like an active shooter.
"The preparation that we're showing and showcasing here today for LACCD is something that we do on a weekly basis," Sampson said. "Additionally, my partners and I go through Multiple Interactive Learning Objectives simulator training (MILO) and we do a lot of situational training as deputy sheriffs."
Deputy Sampson mentioned that despite rising cases of mass shootings in the past two years, it hasn't made him feel uneasy.
"Uneasy isn't a word I would really use because that's what we're trained to do," Sampson said. "We're trained to respond to these scenarios."
Excited for the return of training, Deputy Sheriff Miguel Meza weighed in on the importance of training like the one held at Pierce.
"This is a great training not only for deputy personnel but for civilian staff and everyone here who was present at this training," Meza shared. "It's great training because it provides us with the things that we think we do need in case something were to happen."
Meza also shared that the LASD would like the public to be aware of their surroundings, alert, and ready because anything can happen at any given time.
The training comes after a mass shooting in downtown Sacramento that left six people dead and 12 others injured last week. 
There have been a reported 122 mass shootings this year alone, and 689 last year, according to the Gun Violence Archive.
The active shooter training was closed off to the public.