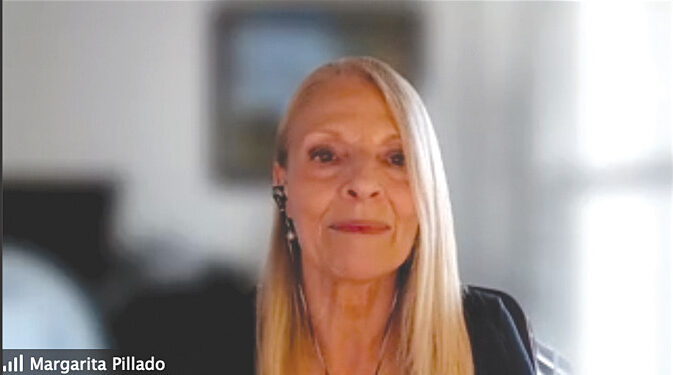 The question of whether or not the Pierce College Academic Senate would place a term limit on committee service was discussed on April 11 during a meeting.
A revision to Article V. Section 3.a would add a two-term limit to committee service. 
Second Vice President and Curriculum Chair Margarita Pillado opened the discussion by providing context on the current status quo and what a revision to this rule would mean.
"Shall there be term limits, or should things continue the way they are?" Pillado said. "We currently do not have term limits, so I invite discussion on this item. It seems that people are on the fence, but please correct me if I'm misreading the Senate."
The fact that this item concerned the entire faculty might have contributed to the several responses that followed the call for input.
Pillado highlighted the importance of having the entire faculty offer input because she said the committees are representative of the entire faculty.
Distance Education Coordinator Wendy Bass asked for clarification on the rationale for adding such an amendment to the Bylaws.
"I'm curious, because it looks like we want more equitable participation of faculty in shared governance, so why would we wait until after two terms. Why wouldn't we have the position advertised after one term?" Bass asked. 
Professional Ethics Committee chair Cara Gillis expanded upon the question posed by Bass.
"Is this just about term limits, or is it about the option to go on another committee?" Gillis asked.  "For the sake of effective and equitable access, it seems like we should ask members to be judicious and use discretion when they're opting to run for committees particularly if they are already on multiple committees."
With the rationale of ensuring equitable participation of faculty in shared governance affecting all faculty members, multiple voices echoed their support of this revision.
Professional Development Chair and Events and Recognition Chair Brian Moe provided an explanation for the addition of revisions to this article.
"A lot of times people don't want to. I chair two committees, so I take two places up in the Senate," Moe said. " It's kind of like people don't want to step up. Like I don't want to be the coordinator and the chair of the committee, I just am. It just got voted that way. But to allow elections every two years, regardless if someone wants to step forward or not, that way if no one steps forward, ok, cool, they retain the position for another section."
In other Senate news, Transfer Center Director Sunday Salter shared news about California State University Northridge and University of California Los Angeles transfer events. 
"We have a ton of things coming up including awesome events, ways for students to get information and connect and the Brahma Transfer Summer Camp," Salter said. "We have a number of students who maybe get to that point where they are almost ready to apply to transfer, but for some reason, they don't and there's a lot of research on this." 
Salter also spoke about one of the events coming up on campus on May 11. 
"Our big event coming up is UCLA Day," Salter said. "We host this every year. Sometimes [students] just have to go once and they realize, 'Wow! There's so much information, I need to connect to these universities so that I can get it.'"