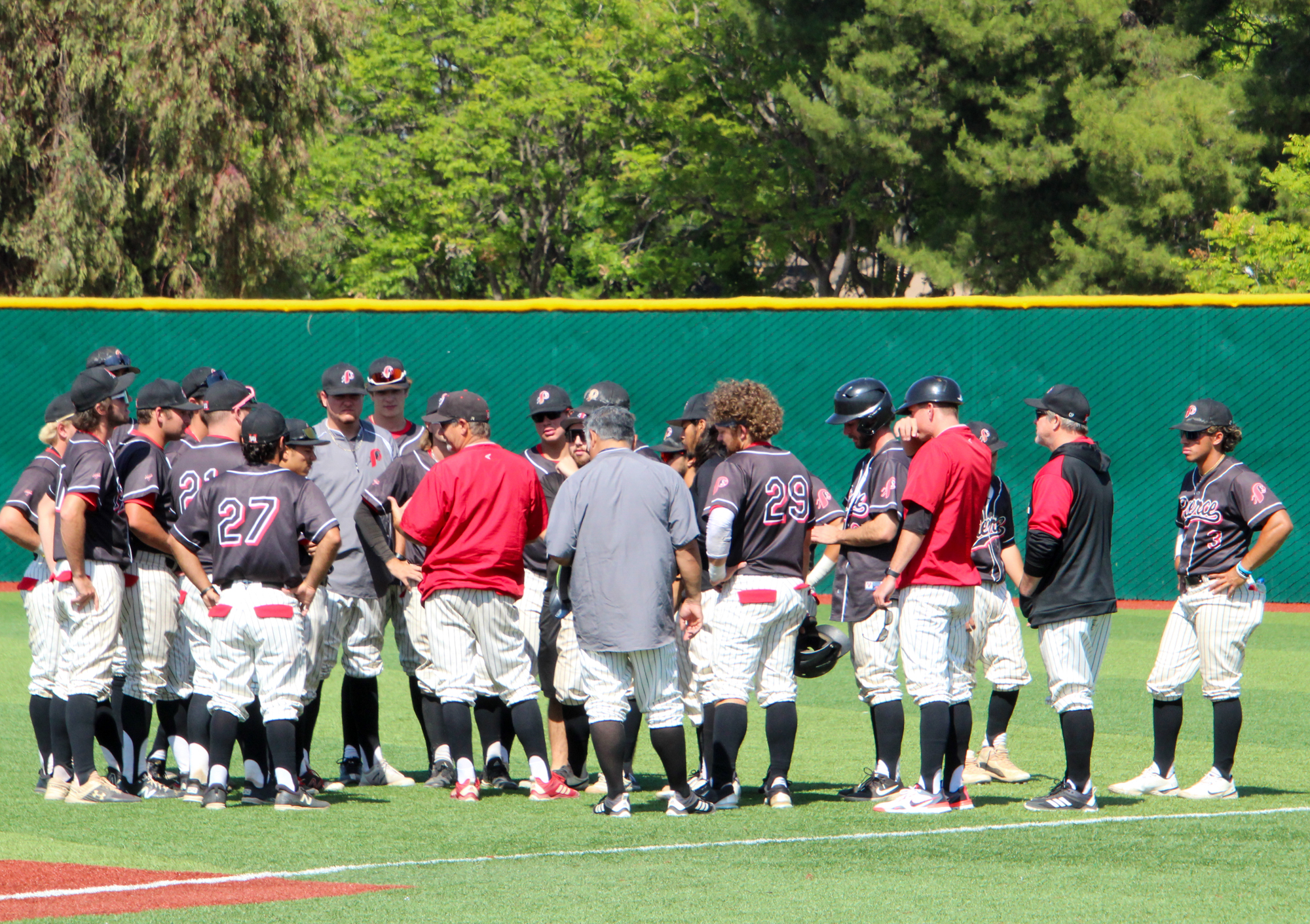 The baseball team ended its first season post COVID-19 lockdown in a heartbreaking loss to the Hancock College Bulldogs.
Pierce dropped a close one in extra innings by a final score of 6-5.
Head coach Bill Picketts said that the team played hard considering all the adversity they've faced throughout the season. 
"Obviously we wanted to win, but they played hard, and we were close to tying it up. They played through a lot of adversity this season, not having a field and proper transportation. I believe that we did the best that we could possibly do," Picketts said. 
Picketts added, "We're going to have an exit meeting in the next few weeks with all the players, my job is to get my sophomores off to the next level, have our freshmen play summer ball and get ready for the next season."
After there was no score in the first inning, the Bulldogs scored through left fielder Zach Martinez on a wild pitch.
Both teams were unable to score until the fifth inning when the Brahmas took the lead as designated hitter Matt Svolos and left fielder Colin Mitchell scored.
Hancock tied the game in the top of the sixth inning, but the Brahmas founded a way to respond through catcher Esteban Perez. 
Centerfielder scored two runs as the Bulldogs regained the lead.
Sean Mann who helped his team tie up hitting a double in the 9th said it was a good game and he was happy to help the team out. 
" I think that we all had a part to this win, this has been our whole season just coming up short battling all the way through, when I came up in that situation in the 9th it was a lot of tension  going on because you always want to be the hero, I was just focusing on slowing my  heart down, and putting the ball in play, I was happy that I was able to help the team out, it was a good game," Mann said. 
Bulldogs scored two runs in the 10th inning as they were able to hold on despite Perez scoring one more run for the Brahmas. 
Sebaszian Depalma, who plays centerfield, said although things didn't work out as he wanted to it was a great game.  
"We played a good one. Sometimes it doesn't always work out the way you want it to. We have a special group of guys out here and it's just fun coming out competing with them everyday. At the end of the day we went out and gave it our all," Depalma said.
Pierce then went on to play College of the Canyons. They  lost 15-6.
The Brahmas finish the season 10-30 overall and 7-17 in conference play.