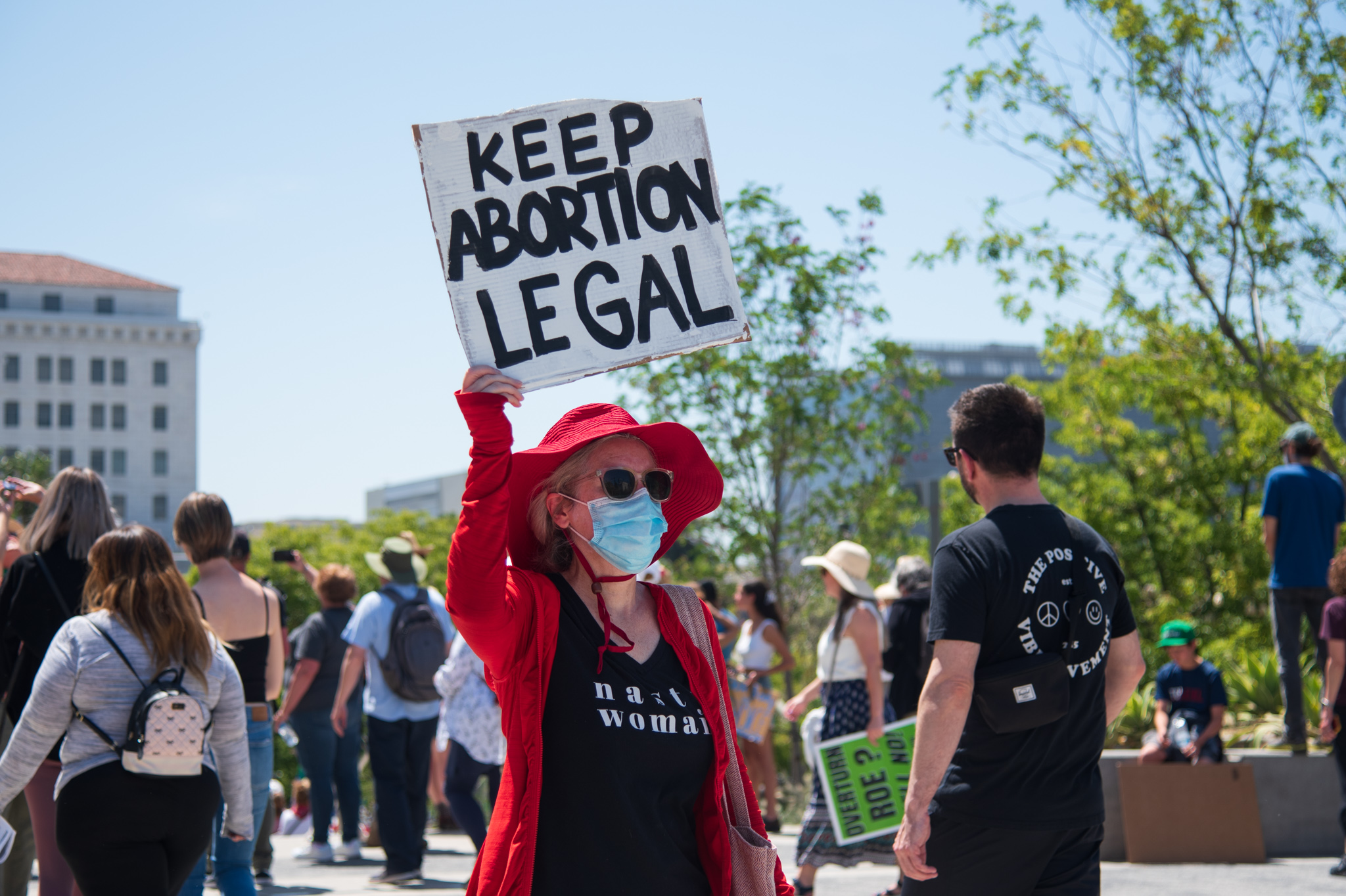 A draft opinion piece written by Judge Samuel Alito on May 2, 2022, stated that the Supreme Court of the United States planned to vote to overturn Roe v. Wade and strike down federally protected abortion rights.
The draft opinion, which is 98 pages long, consisted of Alito the 1973 decision guaranteeing federal constitutional protection if a woman requested an abortion.
"Roe was egregiously wrong from the start," Alito wrote.
In response to the draft opinion being leaked, Planned Parenthood, UltraViolet, the Women's March, and MoveOn launched a "Bans off our Bodies" day of action Saturday, May 14, with protests and marches that took place across the country.
At Saturday's protest in downtown Los Angeles over at City Hall, about 50,000 people had attended, with notable speakers including Los Angeles Mayor Eric Garcetti, Senator Alex Padilla (D-CA) and Representatives Karen Bass and Maxine Waters (D-CA).
Planned Parenthood Federation of America president and CEO Alexis McGill Johnson and actresses Ann Walter and Christine Lahti also spoke at the protest.
Interim president Ara Aguiar said she was not aware of anyone that spoke or represented Pierce College at the protest.
"I support everyone's voice being heard in a safe manner," Aguiar said. "And I think it's an important and interesting time that we're going through."
Aguiar stated that she had grown up during this time and was aware of women's hardships which continue to be faced today.
Patricia Perez, a participant in the protest, donned a red gown that symbolized the dresses that the handmaids wear in "The Handmaid's Tale."
"This (dress) represents the dystopian future that is right before our eyes right now," Perez said.
Perez stated that it was important for her to be at the protest because the protest was not only about choice, but it was also about women's health.
Perez also gave her thoughts on what would happen if Roe v. Wade were to be overturned.
"It would not only create inequality towards women, but it's also going to be an economic disaster because many of these women are low-income, so that means these taxpayers are going to be responsible," Perez said.
MUSE Global School senior Rosa Mahoney said that she planned on partaking in the protest.
"I think the leaked draft opinion is ridiculous," Mahoney said. "Abortion should always be our right."
Mahoney also slammed the Supreme Court for trying to put a hold onto women's bodies and then making it seem as though the women were the crazy ones.
"Yet they would feel they would think we're crazy for saying, 'Well why don't we just get him a vasectomy and reverse it when they're mature enough?'," Mahoney said. "Because that's essentially what they're trying to say to us."
Citlali Jimenez, an artist and retail associate at Michael's, also participated in the protest called Roe v. Wade a healthcare issue.
"When I see women that want to support them, they know what's on my chest," Jimenez said.