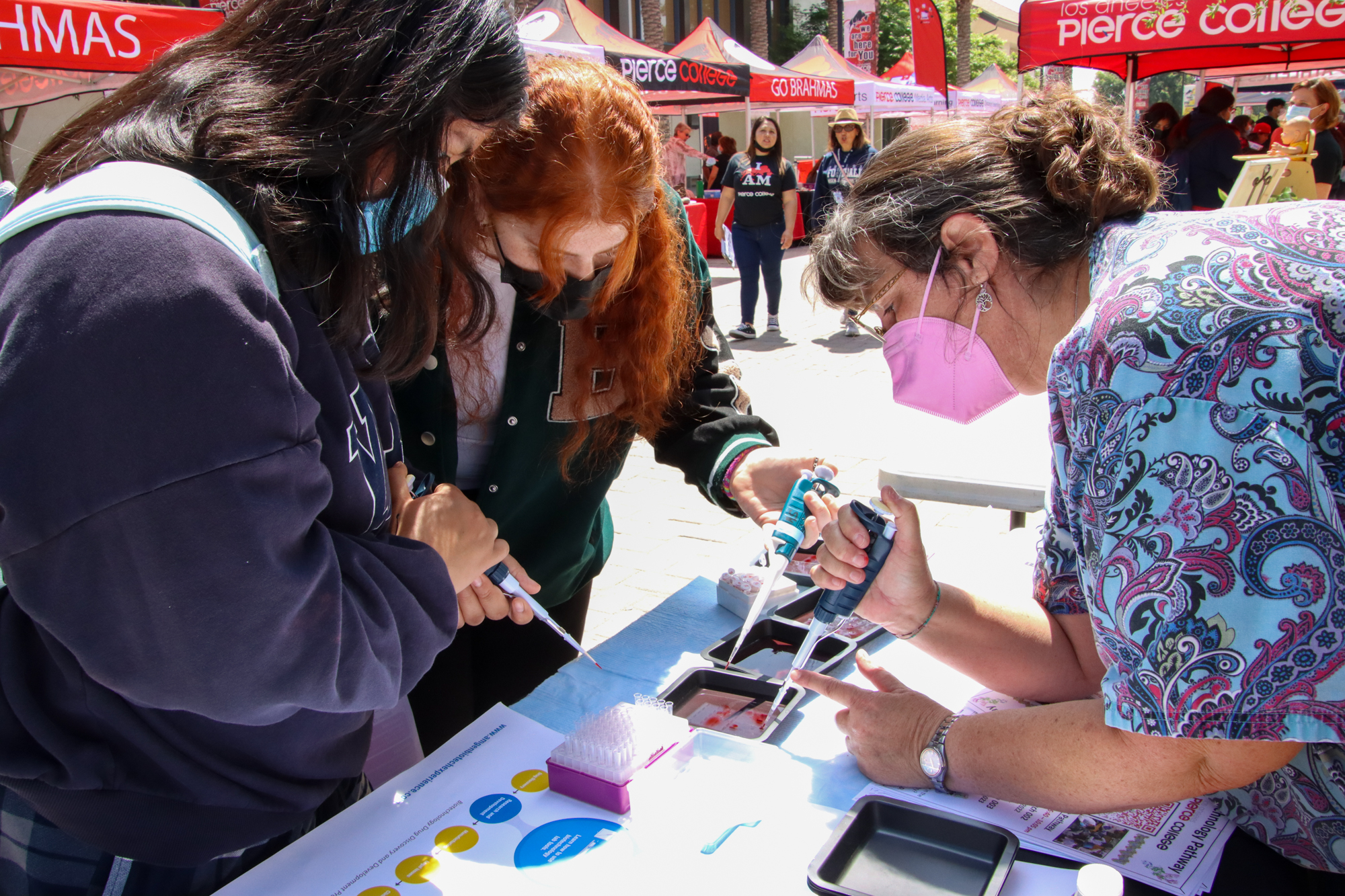 A few hundred Los Angeles high schoolers were given the opportunity on May 17 to attend Brahma Fest, a barbecue and workshop event.
Attendees came with different goals and ambitions, post-graduation.
One of the seniors, Ashley Park, said she wants to major in something health-related and has been into the subject ever since her freshman year.
"I kind of felt useless, so I wanted to pursue something where I could help others," Park said.
Senior Jonah Humphrey said he wants to major in film but is also leaning toward music.
"When I was little, my dad was in a band and we used to go to all these shows," Humphrey said. "He was also a movie director and was a really big inspiration there. I got to see behind the scenes."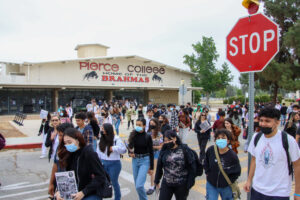 Jasmin Solano, another high school senior, said she grew up with dogs and other animals, which led her to develop an interest in animal science.
"I just thought that's what I want to pursue, especially if [the animals] are sick," Solano said. "I would just love to help them out either way," Solano said.
Dean of Student Engagement Juan Carlos Astorga worked with other deans to bring these kids, as well as 400-500 other seniors to campus. Beforehand, they put together different areas and activities to help those seniors explore their passion. 
According to him, the students were welcomed at the south gym before being grouped up and spread out around the campus, partaking in different activities. These activities included counselor orientations, presentations, and booths set up on the mall over by the victory parking lot.
Theater Department Chair Michael Sande said that one of the main reasons behind the event revolves around getting enrollment numbers back up after the decline during COVID.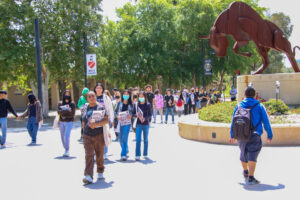 Gerardo Sosa, another senior, said he is aspiring toward athletics. He originally wanted to go to Valley College, but changed his mind when he discovered all that Pierce has to offer in terms of sports.
"Now that I know that Pierce has things like swim, cross country, basketball, and soccer, I decided to change my mind," he said.