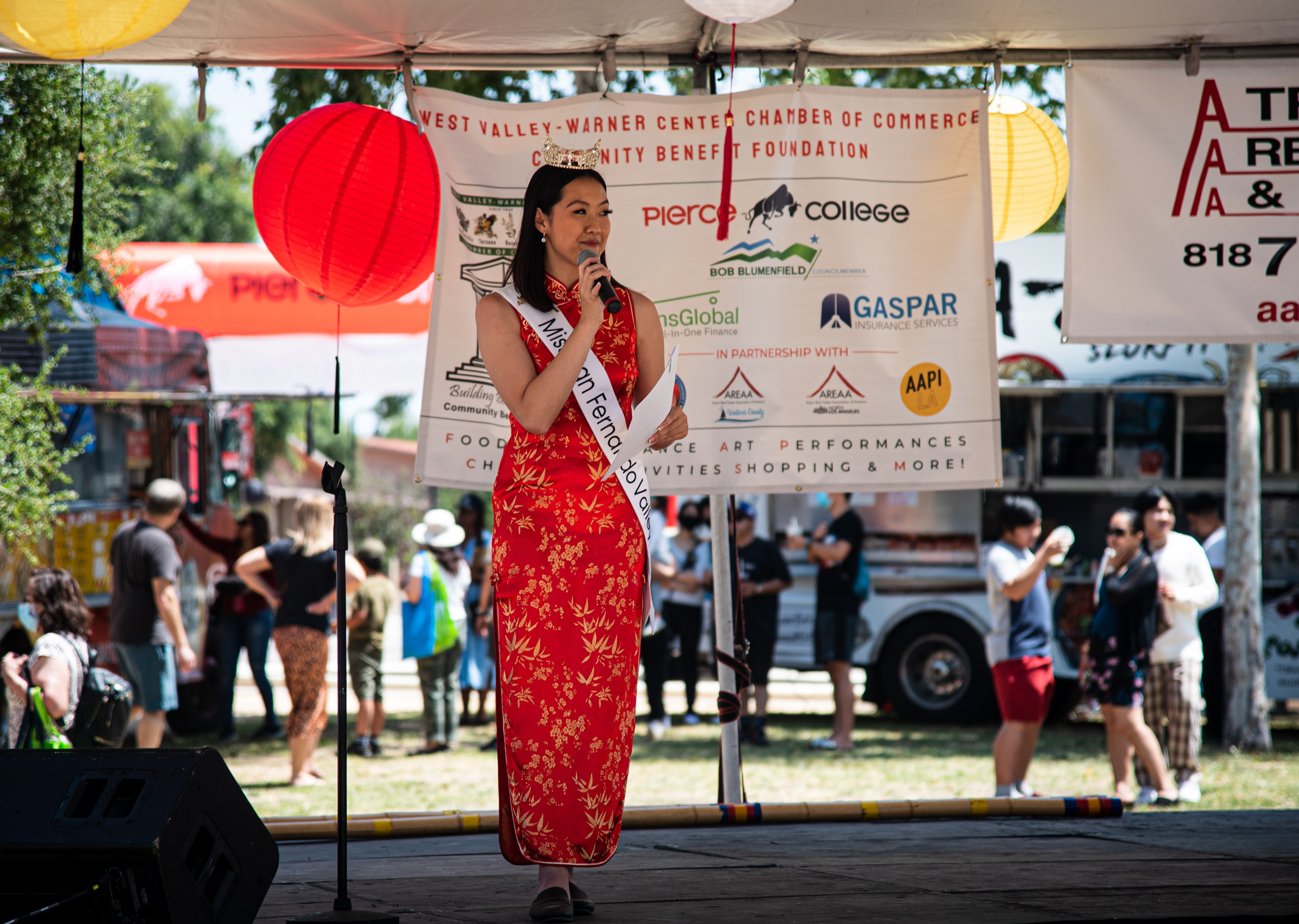 Melissa Soong is the current Miss San Fernando Valley and has remained active assisting the Valley through events and meetings focusing on personal branding and marketing tips.
 Soong grew up in Los Angeles and studied business at Northeastern University in Boston.
"Northeastern, if you don't know it too well, it's a university that really bridges the gap between education and the workforce," Soong said. "We're known for something called the co-op program, which is a six-month-long job or internship while you're in college."
While attending Northeastern, Soong wanted to gain as much experience as possible and completed two six-month internships, one at New Balance in Boston, and one at Genentech in San Francisco.
"So not only is it work experience, but it's also real-world experience domestically and internationally," Soong said. "I also did a six-month study abroad in Shanghai, and I just had a lot of opportunities to learn outside of the classroom, which I really appreciated." 
Soong had a diversified and comprehensive four years at Northeastern, at which she was able to lead several events based on helping other college students and the community in Boston with self-branding.
Soong also prioritized and began the self-branding events, in which students and young professionals could learn how to have more success in job interviews, career paths and other self-marketing tools to benefit their careers.
"Being a student at Northeastern University helped me understand that I've been learning a lot of things about professional development, and not a lot of college students are able to learn while at their university, which put me in a position to be a role model and help others," Soong said. "I was able to kind of spearhead my build your brand initiative, and I think it was a really great opportunity to reach out to students not only on campus at Northeastern but also the Boston community."
Following her graduation, Soong came back to Los Angeles and hoped to help the San Fernando Community as she did in Boston.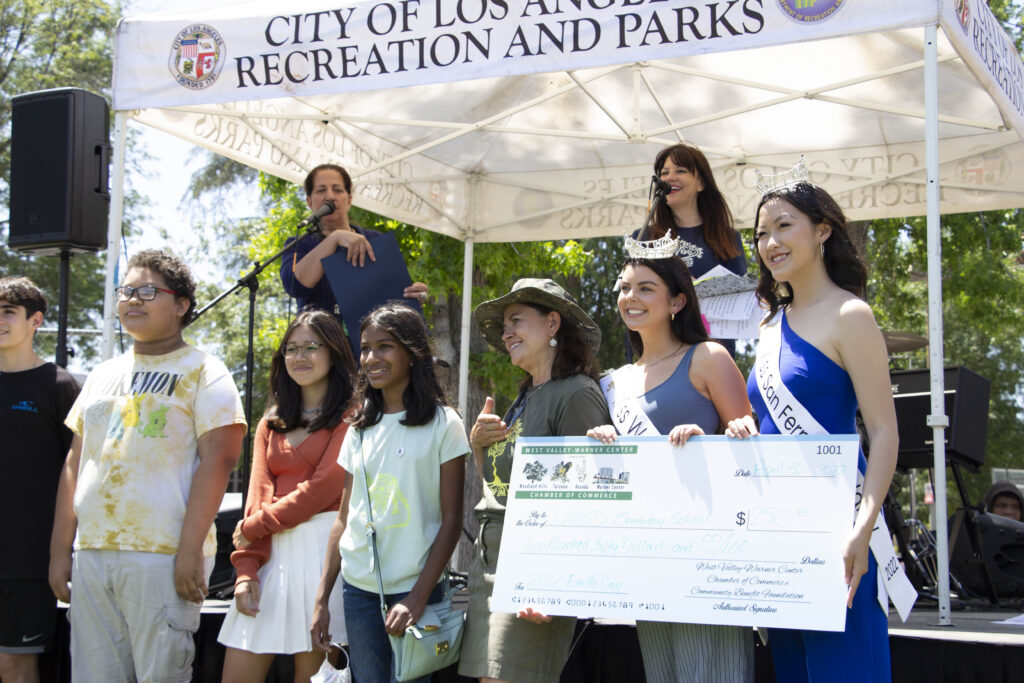 "What I love about Los Angeles is that the people are so welcoming, and after experiencing things on the East Coast, I believe Los Angeles is the place to be," Soong said.
Soong had some trouble working through Zoom at first during the pandemic, because her career is based on interpersonal and direct communication.
"But I think overall what has been really helpful to keep people engaged is to incorporate them more into the presentation, such as less talking at you but more asking questions and getting them involved," Soong said.
The lessons she learned through working through the indirect and different forms of communication during the pandemic such as Zoom meetings led to her gaining several key skills, which have helped her grow in her field.
Soong desired to make a bigger impact on the Los Angeles community and competed in the Miss San Fernando Valley Pageant to have a larger reach.
To compete for the title, contestants must complete rigorous interviews and tasks related to the work done as Miss San Fernando Valley, such as detailing plans for aiding the local community.
"Every candidate that competes in Ms. San Fernando has a social impact initiative, which is something they are super passionate about," Soong said. "Maybe someone lost a family member to cancer, so they want to spend their year advocating for cancer awareness."  
Soong's passion for self-branding and her experience in the workforce as a project manager and digital marketing allowed for success in facilitating events as Miss San Fernando Valley.
"Mine is all about building your brand and that's why I feel like I am able to incorporate personal branding in so many communities because it's such a versatile subject," Soong said. "That's why I really enjoy what I'm doing as Ms. San Fernando Valley."
While Soong is busy maintaining workshops and events aiding the San Fernando Valley, she also wants to win the upcoming Miss California pageant this year.
"I'm competing at Miss California at the end of the month which is really awesome, and all of the candidates who win the local titles get to compete at Miss California, and whoever wins can compete and Miss America," Soong said.
While holding her title as Miss San Fernando Valley, Soong desires to continue progressing and helping assist the community with key events that will help students, local businesses, and everyone that can gain key skills on marketing.
"As Miss San Fernando Valley, I also have a lot of goals to keep the community engaged and get really involved," Soong said. "I've been partnering with the West Valley Warner Center Chamber of Commerce a lot and they have been doing a lot of amazing community events, and spearheading and talking to a lot of local businesses."
Eventually, Soong plans to host a diverse and comprehensive event that can truly change and improve students and business professionals with their career searches, interviews, and gaining key allies in their line of work in the community.
"One of my main goals is to really continue building that community engagement and I would love to host a 'build your brand' professional summit in the valley," Soong said. "I think it would be a great opportunity for both students and young professionals to have a networking opportunity."
As Miss San Fernando Valley, Soong has recently helped plan a vital and historic community festival celebrating Asian cultures in the Los Angeles region.
"One of my favorite moments as Miss San Fernando Valley has been helping plan the Valley Cultural Festival at Pierce College," Soong said. "For one, I'm the first-ever Asian-American Miss San Fernando Valley, and that was a proud moment for me, but we were able to plan the first Valley Cultural Festival and bring in so many Asian cultures such as Chinese, Vietnamese, Pilipino, and there are so many that people don't really think about."
Soong was cheerful that so many different Asian cultures and communities in Los Angeles experienced a welcoming event through a festival she helped plan.
"Having all of these cultures perform at once, having food vendors, and being able to help out with obtaining sponsorships and vendors, and talking to people in the community, made me feel very impactful," Soong said.
CEO of the West Valley Warner Center Chamber of Commerce Diana Williams believes that Soong has done a great job in her role as Miss San Fernando Valley.
"The West Valley Warner Center Chamber of Commerce Community Benefit Foundation has been sponsoring the Miss San Fernando Valley Scholarship Pageant since 2013," Williams said. "Ms. Soong is a standout as an exceptional volunteer and has been a real asset to various committees."
The partnership between the West Valley Warner Center Chamber of Commerce and the Miss San Fernando Valley Scholarship Pageant has led to improved community situations and opportunities for local businesses and citizens.
Soong's mother, Alice Gao, was happy with her daughter's work as Miss San Fernando Valley and believes Soong's work has helped many of the community centers.
"In my opinion, she has done a fantastic job," Gao said. "She is able to leverage her title and crown to get involved of many community services, assist SFV Chamber and other community centers to organize events, and promote Miss California/Miss America scholarship pageant."
Gao said that Soong being the first Asian-American to hold the title was special.
"She has presented herself with grace and confidence while showing herself as being a great role model by speaking to so many students from elementary school to college about professional development," Gao said.