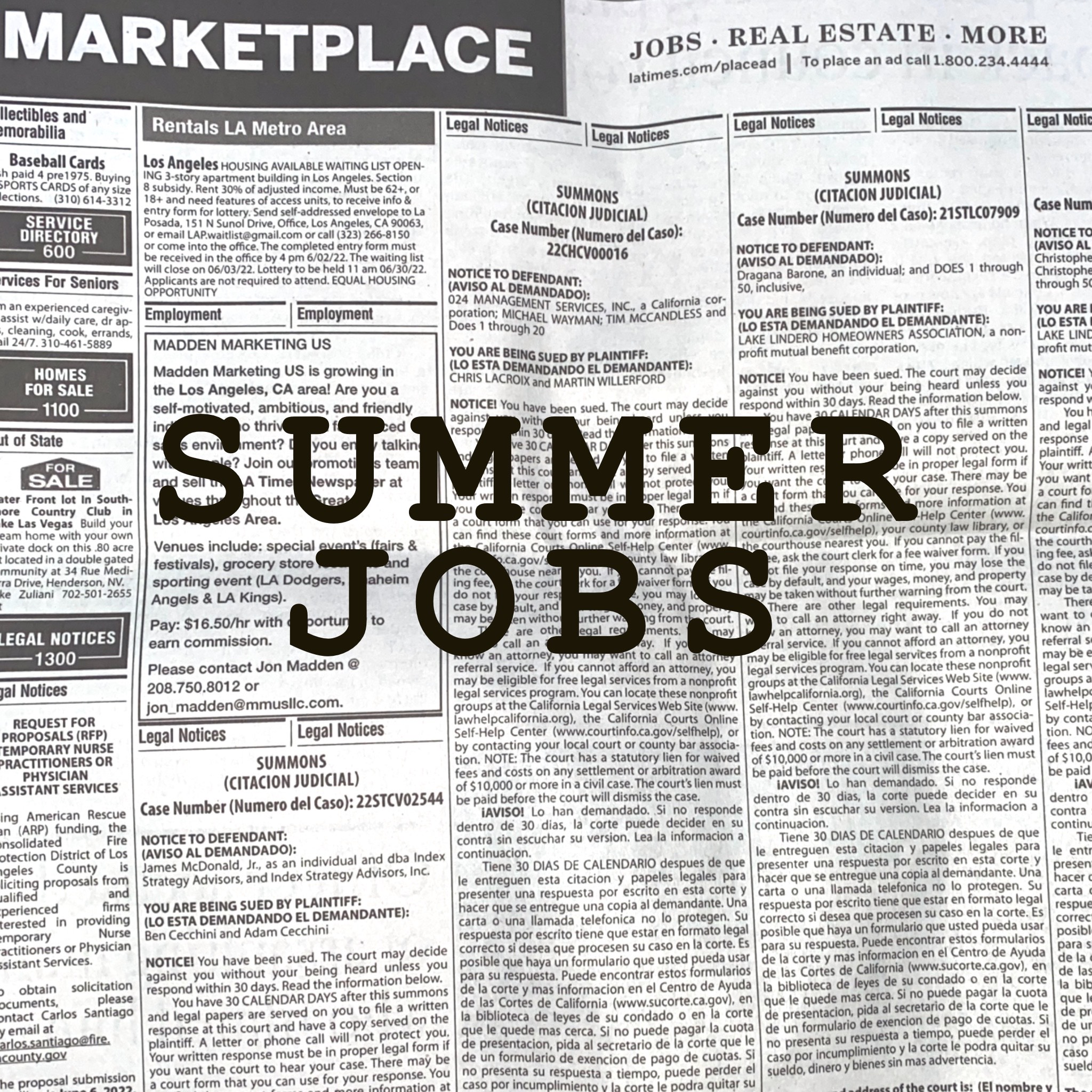 With summer coming around the corner, it's important to secure a summer job.  They give you the opportunity to earn and save some money that you may need for personal use, vacation or even student debt.
They give you a chance to learn time management by balancing out your potential summer school work, time with friends and family, and time alone all while learning a skill that can push you forward toward your future.  
Whatever job that you're interested in can teach fundamental skills such as communication and hard work.  When you have a job, you are expected to show up to your shift on time, perform to your best ability, and finish your assigned tasks. Taking the time out to get and maintain a job during the summer will prepare you for your future career.  
According to Hocking.edu, a summer job can also teach good money management and saving skills. A job can help realize the things that are essentials in life, rather than just something that you want and will waste money on.  It can also encourage you to set up a savings account with your bank and put money aside from each of your checks to reach short-term and long-term goals.
According to BeEducation.pk, a summer job is also something that is beneficial to your resume.  Once you graduate college and go into the real world, employers will take all of your experience into account.  
Even if you're just working at a coffee shop, at a restaurant, or at the mall, these jobs will challenge you with unpredictable customers which will give you an opportunity to use critical thinking skills to alleviate the issue and learn a lesson along the way.  Employers want to see that you have learned skills that can propel you into the next journey of your life.
According to LibertyStaffing.ca, another good reason to get a summer job is for networking.  You never know who you're going to meet in a job that can help you with your own career goals.  
Whether it be a fellow coworker, someone higher up in the company, or a customer that you meet while doing your job.  Networking is so important to do, and a summer job can help you with it.