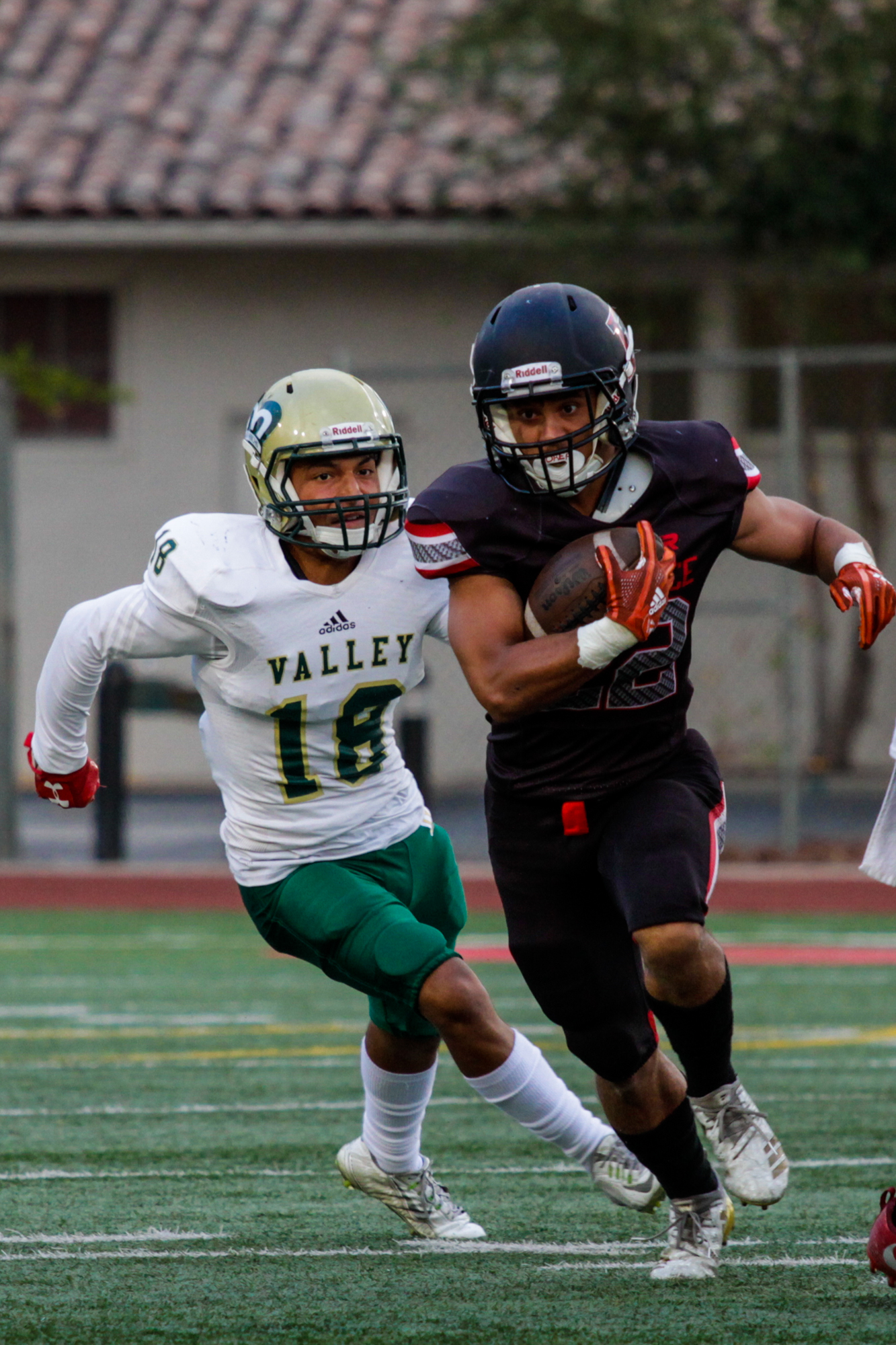 After last season's blowout loss, Pierce College will be looking to ring the bell for the first time since 2014 against their cross-town rival LA Valley.
The Monarchs have kept possession of the Victory Bell since they won it in 2015.
This will be head coach James Sims's second bell game while for Valley's head coach Lester Towns his third.
The Brahmas come in with a 58-6 loss at home versus Antelope Valley College and with an overall record of 0-9.
Meanwhile, LA Valley is coming in with a 21-19 win at home against Santa Monica College and their overall record stands at 2-7.
The Monarchs also were able to beat both LA Southwest and Santa Monica at home.
The bell game will be held at home on Saturday, Nov. 12. Kickoff is at 6 p.m.