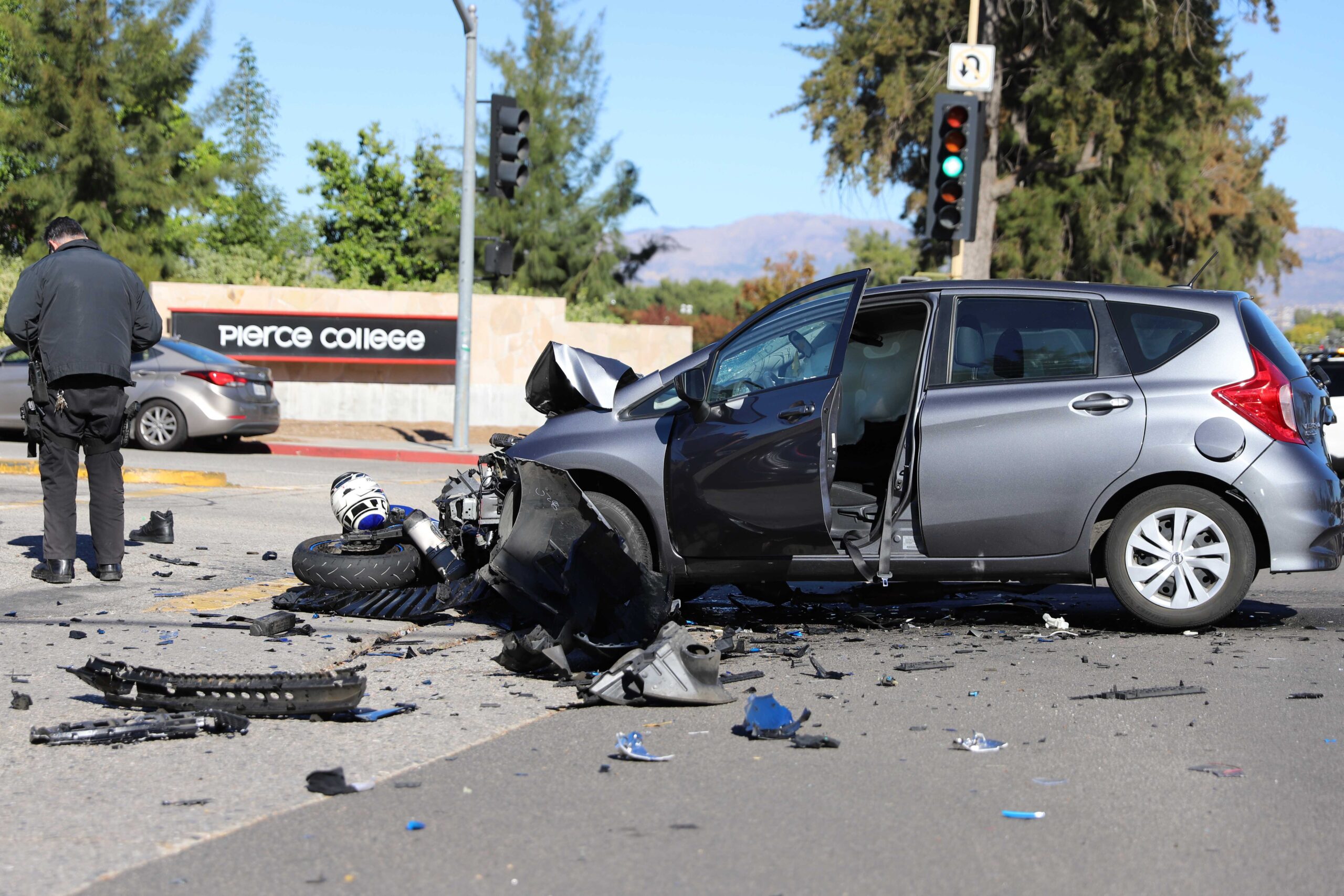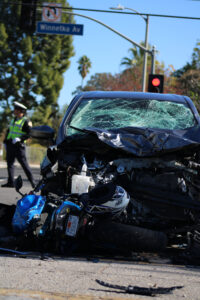 UPDATE on 11/16 at 3:28 p.m.
FOX 11 reports that the motorcyclist involved in the accident on Monday has died.
---
There was a crash at Winnetka Avenue and Brahma Drive at 10:15 a.m. on Monday between a car and a motorcycle. 
A motorcyclist was traveling southbound on Winnetka Avenue while a Nissan was making a left hand turn onto campus going northbound, according to Los Angeles Police Department (LAPD) Officer Eric Swihart.
The car was making a westbound turn onto Brahma Drive when the two vehicles collided.
The condition of the motorcycle driver is unknown, but was transported to Northridge Hospital.