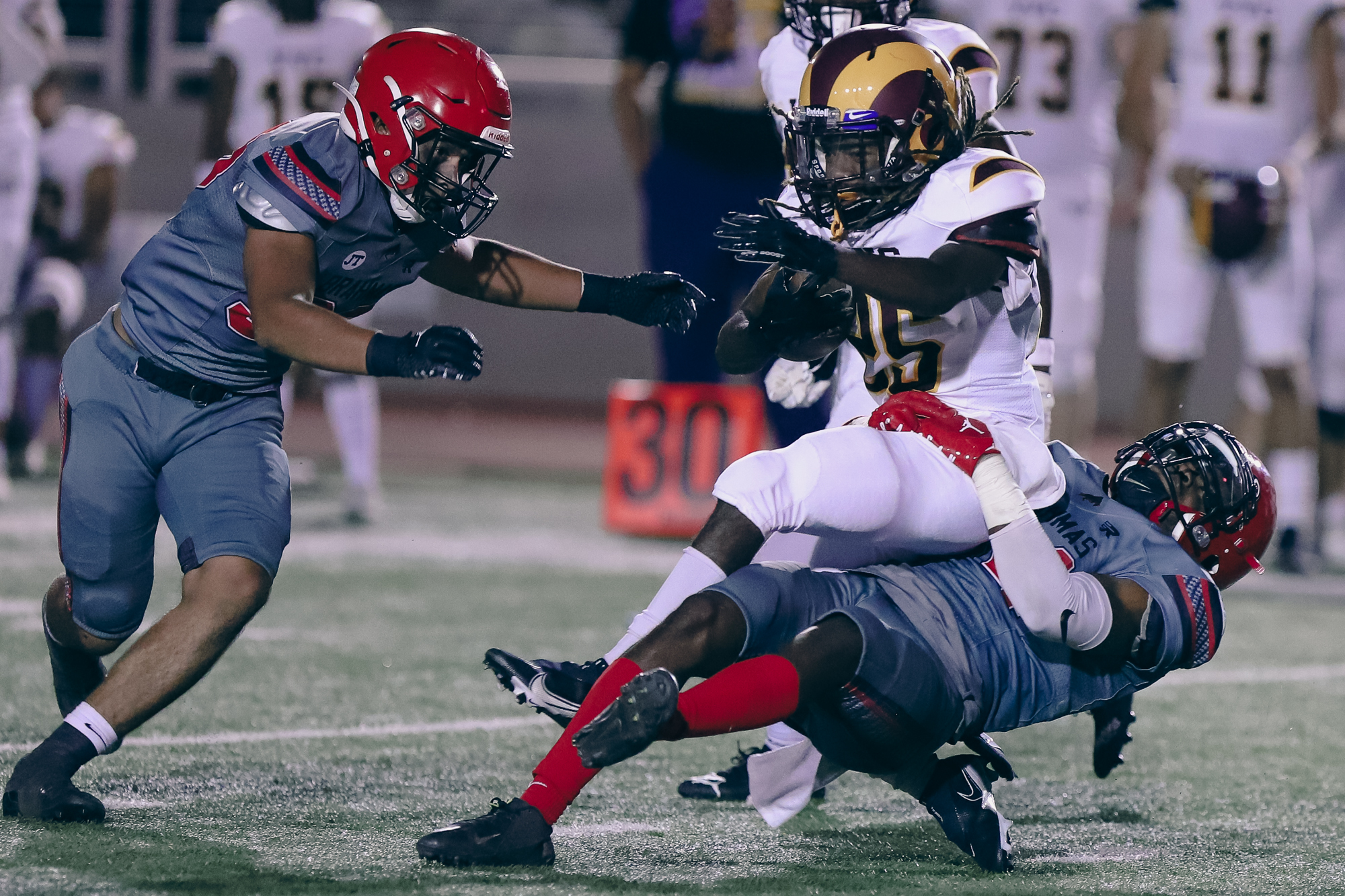 It was a rough year for the Brahmas. The young football team ended the season 0-10 overall, losing their final game to LA Valley College.
What was once hoped would be a redemption year turned into another no-win season for Pierce.
The Brahmas only had about 30 players available at each game, but that number tended to run much lower due to various injuries or absences.
Head Coach James Sims took on the position this year in hopes of rebuilding the football program to its former glory. Though it seems there was little headway made in way of that goal, Sims sees real progress from last year.
"I am very proud of our team and their accomplishments," Sims said. "We finished all 10 games compared to only six last year, our offense finished #2 in the state in yards per catch, and as of now six of our regular 26 players who dressed have been offered scholarships."
Despite a season of defeats, morale remains high among coaches and players alike.
Sophomore Carter Noble played the 2021 and 2022 seasons at Pierce, and while he's seen some obvious improvements from last year, this season still has some devastating losses.
"I feel like the lowest point was when we played Glendale," Noble said. "For those who saw the game the score was only 17-7 at half, but in the second half, they scored 26 unanswered points for the final score to be 43-7. After that game, some people were saying that it looks like nothing has changed from last year to this year."
This year's team is much smaller than last year's, and with such a small number of dressed players, the Brahmas were always at a disadvantage.
Players were getting injured or burning out by the second quarter with no subs to take their place.
No player can perform at their best when they are on the field the entire game, but some players stood out as they took this challenge head-on. Sims named a few honorable mentions from this season.
"Charles Yates Jr, Alex Vales, Armando Solis, Jason Labra," Sims said. "Daniel McWilliams Becerra, Max Gudino, Nate Jackson, Oliq Kirksey, Dre Marin, Michael Stewart, and Dante Holly were all players that impressed me this past season."
Charles Yates received recognition for first and second team
Athletic Director Susan Armenta said the season was a success.
"I know the scoreboard and the overall record would say that we didn't do well, but this year was better than the last because we didn't had to forfeit any games due to injuries or short numbers," Armenta said.
Armenta mentioned that several players have offers to move on to four-year schools.
She said that other players are reaching out to the school.
"I know for sure next year will be better," Armenta said.