From a child with a dream, to an industry place maker, actor CJ Jones has worked toward his acting career in Hollywood since he was old enough to understand what working was.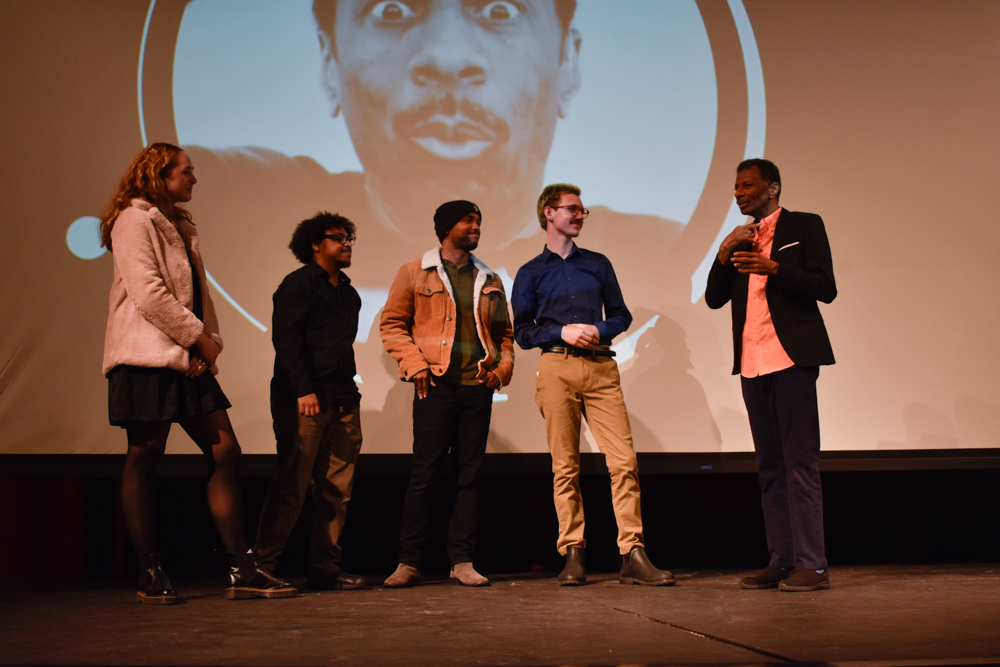 Jones starred in the critically acclaimed film, "Baby Driver," to collaborating closely with one of film's most iconic creatives, James Cameron, in developing Na'vi sign language for the second installment of the Avatar franchise, Jones has used his influential acting career to garner more representation and awareness for the deaf community. 
Jones was recently invited to share his industry expertise and life experience at Pierce College. With more than 60 audience members and two sign language interpreters, Jones' seminar bridged the gap between both deaf and hearing attendees. 
"Voices overlap, but sign language is so beautiful, because I can look around and understand all of you," Jones said.
Interpreting program student and ASL Club Treasurer Corey Timmons recounted the need to have an event to set the tone for the club and school program after a Covid hiatus. 
"Our ASL professor worked with him recently for a project they had together, ABC's 'The Company You Keep,'" Timmons said. "She had mentioned CJ, and so naturally we all just jumped on that idea. CJ is so prolific in the deaf and hard of hearing community, we had to take the opportunity to talk with him." 
Jones, who grew up in St. Louis, was one of seven hearing children born to deaf parents. He later lost his hearing at the age of 7 after contracting spinal meningitis. 
Coming from a household that communicated through sign language, Jones recounted not associating becoming deaf as a major loss.    
"I didn't ever wish that I was hearing, I'm successful today and that's because I believe I am who I am," Jones said. "I think that's the key. You have to accept who you are, allow yourself to grow internally and success will follow."
Jones, whose family lived through segregation, poverty and a time period where sign language was not understood by the majority, began coming to terms with harsh realities at a young age. 
ASL Club Co-President Emma Sorensen talked about how representation impacts all communities, so to have such a profound member such as Jones inspire a new generation is a reminder of just how supportive the deaf and hard of hearing community is.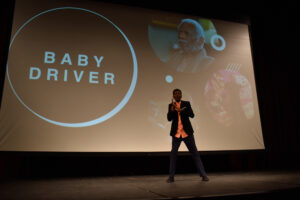 "Ever since I've started learning ASL, I feel like I've always known about CJ Jones, so it seemed very outlandish to ever imagine that he could ever come to our college," Sorensen said. "So it's amazing to have had that opportunity. It's super valuable just to hear from black deaf individuals, their perspectives and being able to share that with the community, having that exposure." 
Jones' story as a performer dates back to watching his brother tap dance to the jazz music by the Mississippi River steamboats to earn money. The 5-year-old boy decided to take charge and begin his one man show as a mime.
"I think I'll be working until I'm in the ground, 125 years old and still clocking into work," Jones said.
ASL Club Co-President and interpreting program student Joshua Ericson talked about how hearing Jones' story of perseverance has inspired him.
 "I grew up going to elementary school with deaf students and I always dreamed of being an interpreter," Ericson said. "Having a star on our stage is so inspiring. CJ is such an incredible person in the deaf community. He has come up from nothing, a one man show that didn't always get an audience, and now he is working in major television and film."
Jones continues to make space for the deaf and hard of hearing in Hollywood. He also contributes to charitable works both in and outside of film and television. 
With projects such as an international sign language film festival sponsored by media giants such as HBO underway, Jones still embodies the drive and dreams of the young boy who began as a mime years ago.