There's no crying in baseball.
It's not just an iconic line from the 1992 movie "A League of Their Own," it's the general mindset surrounding the 2023 Pierce College baseball team as they ended their season with a 13-27 record. 
It's a slight improvement from last year's finish (10-30) but the season certainly didn't go as the team would've liked. 
Pitching coach Alex FaGalde, who finished his first year of coaching, said there was still so much to be proud of despite the record. 
"The record obviously wasn't great, but I don't necessarily feel that it was reflective of the growth that the team had," FaGalde said. "I got to watch a lot of the players really improve their game and mature as the season went on."
Improvement may not have come in terms of wins, but FaGalde believed it showed in the quality of baseball that was played.
"When you look at the first and second halves of the season, we didn't win many games there at the very end, but there was a stretch in the middle and towards the end where we played some really good baseball," FaGalde said. "We're very competitive in our conference."
The first few rainy months of the year brought in slight bumps on the road. 
At one point, the rain and wind caused a tree to fall through the batting cages used for practice. Though the tree was removed, the batting cages remain damaged.
Then came the game cancellations and rescheduling due to unsuitable weather conditions. 
"There were times where we had four, maybe five games in a seven to eight day period which can get stressful on the pitchers because that's a lot of innings," FaGalde said. "It becomes stressful for the position guys as well because it's more time on the field." 
Through the slumps, FaGalde credited the team for sticking together despite the odds being against them.
"It's really a testament to them to have that kind of integrity to continue to work hard when no one was watching," FaGalde said.  
For right-handed pitcher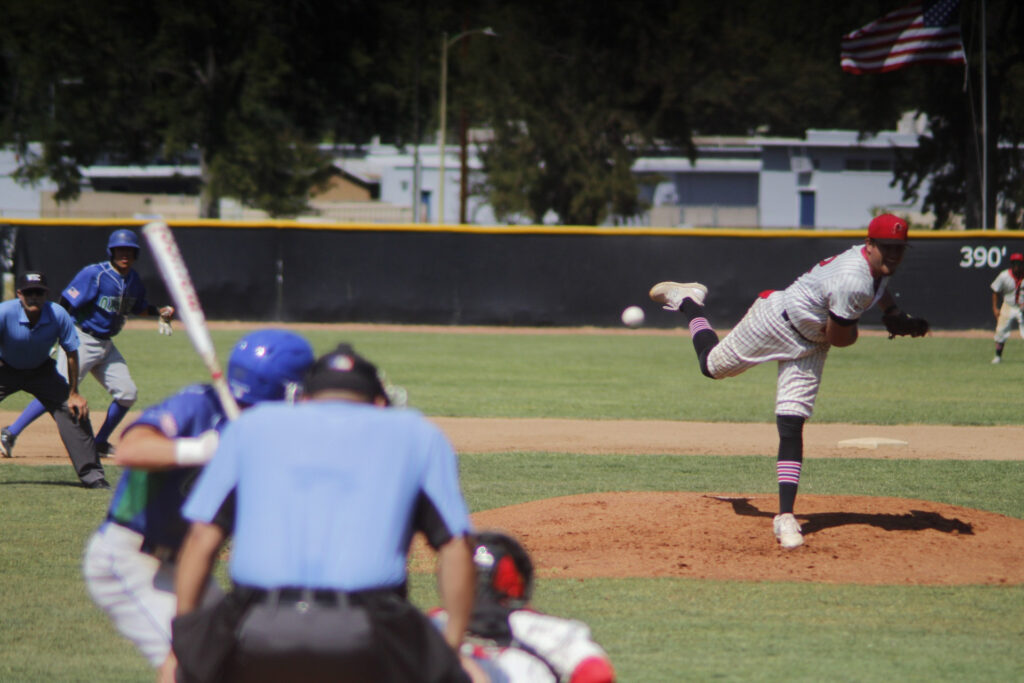 , coming back from an injury year posed a challenge. 
"Mentally, injuries and struggles (on the field) really hold you back sometimes," Metcalf said. "I'm proud of myself for that though, and putting my best effort out on the field." 
Metcalf has big off-season plans, he'll be playing in the MLB Draft League, a collegiate summer baseball league for draft-eligible prospects. He's grateful for the lessons learned at Pierce, as he looks to further his baseball endeavors. 
"Pierce gave me a home. (Head coach Bill) Picketts gave me an opportunity and stood by me as a player," Metcalf said. "His trust has allowed me to grow in so many ways."
Meanwhile, right-handed pitcher Justin Gottlieb shared that the highlight of the season for him was the Brahmas' win in 12 innings to defeat the Cuesta College Cougars in March. 
The 8-6 win sparked a three-game winning streak for the Brahmas, a season high. They went on to take four of their next five games. 
"[That game] turned us around a lot," Gottlieb said. 
He also commended the grit and perseverance of the team.
"I'm really proud of the way we kept showing up to the field everyday, even though the season didn't end up going as we had hoped," Gottlieb said. 
As the team heads into the offseason, they'll ponder on the different paths they'll take next year– some players will be off to play elsewhere while others are looking to stick around to help the Brahmas another round. 
"For the players, it's a good time to reflect and evaluate and see what's next," FaGalde said. "For us coaches, we're already looking forward to next season and certainly how we can improve." 
In terms of improvement, FaGalde said "a little bit of everything" is needed, from pitching to defense and offense. He's working on a program for the pitchers this summer and hopes to help them develop.
"Obviously, we want to perform a little better than we did," FaGalde said of his goals for next season. "Hopefully we can win a couple more games and make the playoffs."
FaGalde looked forward to building the next generation of Pierce baseball players.
This season also marked the first time since 2019 that the baseball team was able to have home games. 
After the pandemic, Joe Kelly Field was in unfavorable conditions for playing. 
The recently completed renovation of the field meant spending less time traveling for games and more time practicing. 
"For the team to go three or four years without a home game is pretty miraculous," FaGalde said. "This year, to be able to play at home again was great. We're going to continue to work on the facilities and try to improve them any way that we can so that we can offer the most to each player." 
FaGalde talked about the need to uplift the players so he can see them move on to four-year universities. 
"It's about player growth at the end of the day, " FaGalde said. "It's about trying to help these guys improve as players, improve as people, improve as students.". 
Athletic Director Susan Armenta said she enjoyed attending home games and credited the team's chemistry for making the season great. 
"Whether they win or lose, they were helping each other, lifting each other up," Armenta said. "That team cohesion made it a positive season regardless of what the outcome was. That's probably the most positive I've seen a team."
Armenta also touched base on the future of the Pierce baseball team.
"I just know that we're going to continue to grow and improve, especially now that our facilities are at least decent," Armenta said.  "We can recruit, get more players out and continue improving our play." 
FaGalde shared the same sentiments on improving play, knowing he has a group of players who can absolutely take on that task.  
"In our closing meetings I commended (the players) for their hard work because there were so many guys who showed up early and left late, they didn't complain and just went about their work everyday," FaGalde said. "I think that is the kind of mindset that's going to have them be successful in life– always looking for that next step, working hard and putting in the time."