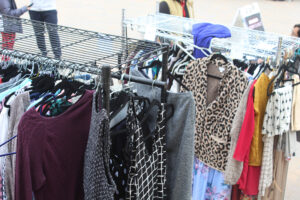 Being confident in the clothes you wear to an important interview or your first day of work is essential to feeling like you're on top of the world. 
Brahma Career Closet is a program that started last fall and had its first clothing pop up of the spring semester Tuesday afternoon. 
Professional, casual and business attire was available for free and donated from faculty, community organizations and students. 
Career Center Director Wendi Meckler hosted the event for students to have the opportunity to dress for success. 
"I think when you find an outfit that sparks joy, it could build your confidence and make your interview work," Meckler said. "If you have confidence going into a meeting, it makes a huge difference."
Having access to free clothing is not an option for many people, which is why the Pierce Career Center is giving students a chance to pick out any clothing they might need from clothing racks filled with professional apparel. 
"We are here to bring students in and let them pick out some professional clothing," Meckler said. "Whether it's for work placement, interviews or a class presentation. We're also trying to let them know about other things that the Career Center does for them like resume building, LinkedIn profiles, interviewing skills and finding a job or an internship."
From all different sizes to all different styles, the Brahma Career Closet displayed dress shirts and pants in different colors. They also had skirts, dresses and a variety of casual and professional tops to choose from. A small selection of shoes and professional heels were also offered for students to take. 
ASO Treasurer Aiden Rubinstein acknowledged how expensive and inaccessible formal clothing can be for some people who can't afford it or don't have the transportation to go shop for it. 
"I think formal wear is really expensive," Rubinstein said. "Giving students the opportunity to get it right where they go to school without having to break the bank is really helpful."
Career and Transfer Center student worker William Macaraeg has taken professional clothes from the Career Closet before and spoke about the benefits of wearing them to work. 
"I've actually got some pants from this closet," Macaraeg said. "As well as neckties and a few polo shirts to accompany my closet. I definitely feel like I'm mentally ready to go to work since I dress up for the part."
Kinesiology and psychology major Larae Jordan is grateful for the access she has to take free pieces of clothing on campus.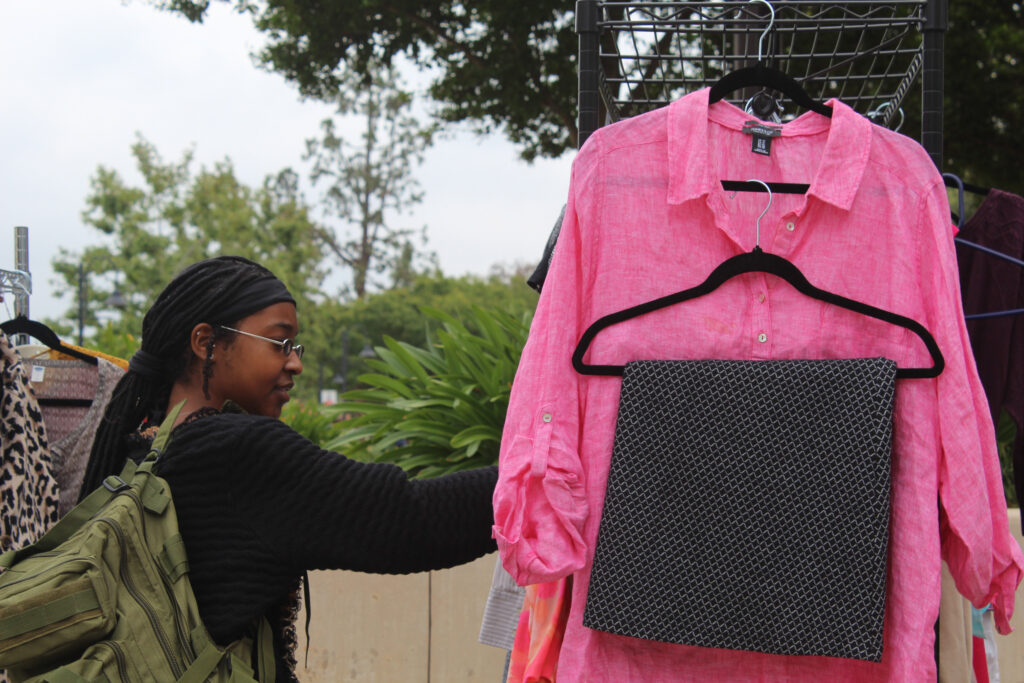 "As of right now, I am looking for another job and I feel confident and very excited to show my sense of style within my job and it is not coming out of my pocket," Jordan said. 
Meckler expressed the significance of having professional clothes that helped students feel more elevated and different from how they dressed before. 
"I hear some really awesome stories about how it makes a huge emotional impact on them that Pierce College is wanting to support them in work or in class," Meckler said. "Some students are in tears because they're so excited and happy that they found free clothing to support their journey."
The next Brahma Career Closet event will take place on May 23 at 11 a.m. on The Mall.