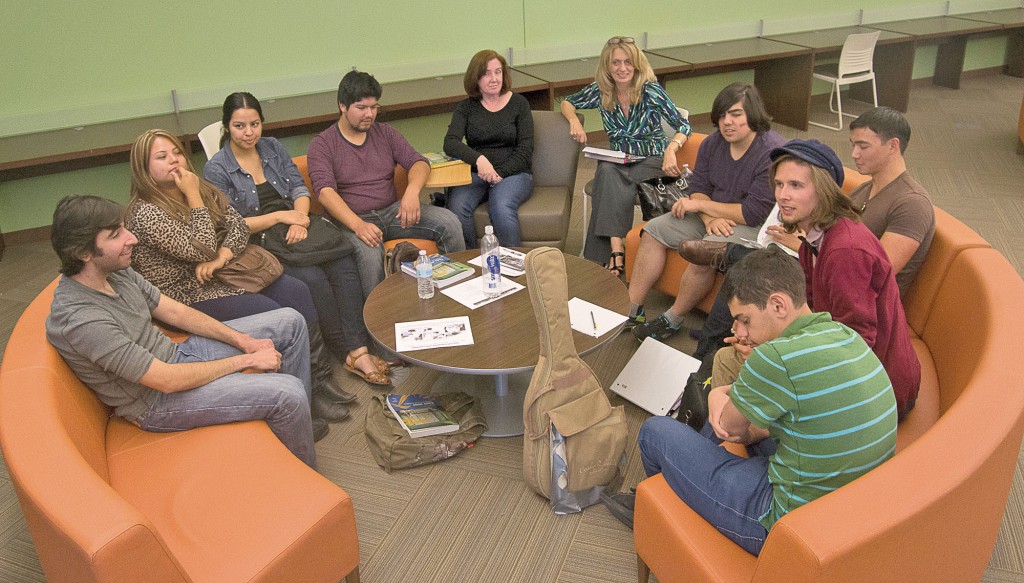 Sitting inside the Associated Student Organization office, French Club members gathered around one another and separated into two groups as they chose cities around Paris including Nice and Versailles for a game of Charades.
The 411 French Club meets on Thursdays at 2 p.m. in the Associated Student Organization office located at the Pierce College campus underneath the library.
Philip Nakashian, a current Pierce student, said the differences between taking a French class versus the club is that a class focuses on the language, while the French Club teaches them the direct study of the culture.
In the beginning of the semester, Nakashian shared how he was debating about which club to join: whether he should stay in the Sociology Club or join the French Club on campus since they met at the same time and day.
He is planning to visit France one day and hopes to visit Euro Disney, which is located in Paris. He wants to become a novelist with a successful career that will give him the opportunity to live there.
"I love France and want to go there," Nakashian said. "I want to learn as much as I can before I go."
Adriana Tufenkjian, currently a substitute French professor taking the place of a professor on maternity leave, shared her experience with her involvement in the French Club. She said the club conducts events such as potlucks on campus and games including charades and telephone.
While only speaking French for the time they are together as a group, they are allowed to work together in finding their answers while being able to use the French book as a reference.
With an estimate of about seven members in the French Club, they hope to gain many more students on campus interested in joining.
They are currently also working on organizing an outing among club members to watch a play completely in French.
"They have another type of exposure given to them at the French Club than they get in class," Tufenkjian said, emphasizing the importance of experience to learn a language.
Adam Ghobrial, a second-semester Pierce student and member of the club, said speaking Arabic has helped him learn French faster. He said they share similarities in grammar and phrase pronunciation.
He is planning to stay with the club next semester and hopes that many of the members stay for next semester. He said one of his favorite parts about the club has been getting to know the other members.
"I really like it. I get to experience the culture," Ghobrial said. "We get to bring French food sometimes."