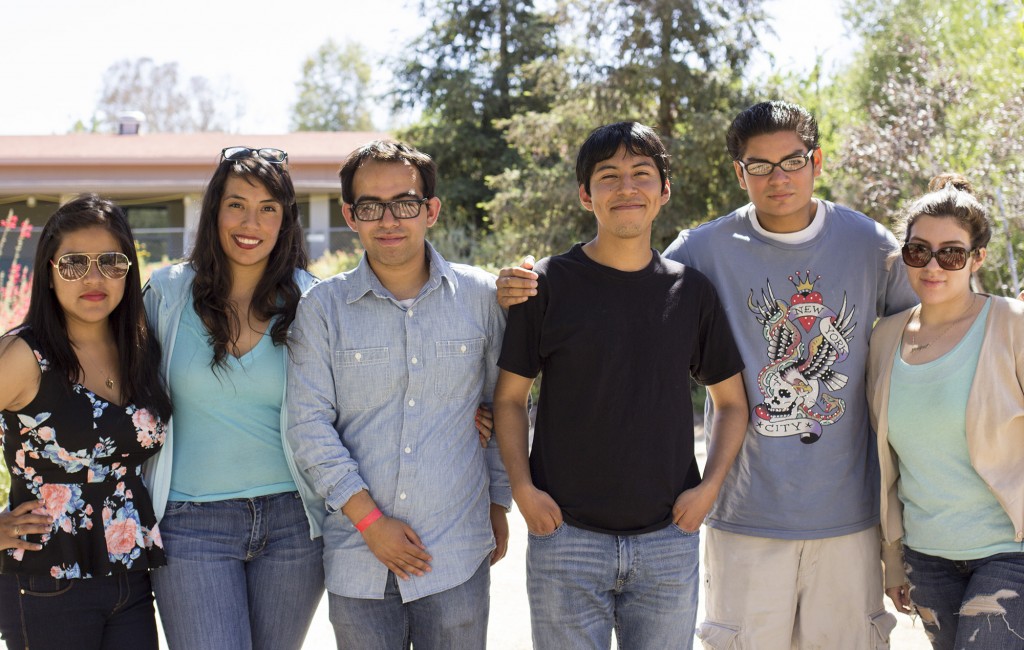 Additional Reporting by Nicolas Heredia
Being a new student at Pierce College can be overwhelming. A student has to learn how to navigate the schedule, financial aid if they choose to apply, and other paperwork. This could be even harder for an undocumented student who is finding their way around the college.
Fortunately, for undocumented students, there's a club on campus that can help them navigate. We Bring Unity for Immigrants and Life to their Dreams (B.U.I.L.D.) is a club that supports undocumented students.
"It's great to be around people who share a commonality because it's hard to adapt at school," said 19-year-old Paloma Jacinto.
We B.U.I.L.D. was originally created due to the lack of an AB 540 group at Pierce College, and was designed to support the DREAM Act in 2010.
AB 540 is an assembly bill that became law in 2001, and is designed to create an exemption from paying nonresident tuition for nonresident students who have attended a high school in California for three years, and received a high school diploma or an equivalent.
The DREAM Act provides conditional permanent residency to immigrants who arrived as minors, graduated from a U.S. high school, and lived in the country for five years before the bill was put into effect.
"We bring unity to immigrants and life to their dreams. We also provide links to resources," Club President Willy Morales said.
Morales has been living in the states since he was 11 and is currently attending Pierce, majoring in psychology. He was a member of the club for three years before becoming president.
"It's a misconception that immigrants are all hispanic. Past members came from other areas of the world," Morales said.
The club's founding president, Regem Corpuz, is a Filipino former Pierce student who started the club after noticing the lack of knowledge about immigrant assistance. Corpuz will be a speaker at this year's annual Immigrant Empowerment conference on Friday, May 23.
Some of the information they provide are links to financial aid such as Free Application for Federal Student Aid (FAFSA) and another resource called California Dreaming, part of the California Dream Act.
In addition to providing help with financial aid, the We B.U.I.L.D. club also helps undocumented students obtain work authorization cards, a California Identification Card and even driver's licenses.
"I didn't realize how serious the issue was. I joined the club to help undocumented students with their struggles and to help them become open to new possibilities," 24-year-old Jaclyn Orellana said.
The club has an active outreach program. They go to public high schools and speak to high school seniors about coming to Pierce. They encourage seniors to come to Pierce so they can have the advantage of the We B.U.I.L.D. Club to help them through college.
According to Morales, most high school students he has encountered want to go to college, but are afraid the obstacles outweigh the benefits.
There will be two speakers at this year's Immigrant Empowerment conference on May 23. The first speaker will be James McKeever, assistant professor of sociology, and the second speaker will be founding member and current UCLA student, Regem Corpuz. Free food and drinks will also be provided.